Republican senators have voted to dismantle landmark internet privacy rules approved by the Obama-era Federal Communications Commissions (FCC) last year. The regulations, passed in October 2016, required internet service providers such as AT&T, Verizon and Comcast to ask customers' permission to collect, use and sell sensitive personal information for advertising purposes such as web browsing history or app usage data.
US senators voted 50 to 48 along party lines to approve a joint resolution from Senator Jeff Flake that overturn the FCC's privacy rules. The bill uses the Congressional Review Act to prevent the regulations from going into effect. In a speech on the Senate floor, Flake argued that the FCC's "heavyhanded" rules stifle innovation.
"When a regulation diminishes innovation, harms consumer choice and is just all-around confusing, it is a bad regulation," Flake said. "Passing this CRA will send a powerful message that Federal agencies can't unilaterally restrict constitutional rights and expect to get away with it."
If the bill is passed by the House of Representatives and signed by President Donald Trump, the CRA would also prevent the FCC from passing similar regulations in the future. However, it is not clear when the House will take up the measure.
Democratic Senator Bill Nelson, however, called the CRA a "blunt congressional instrument" that will "wipe out thoughtful rules" aimed at safeguarding consumer privacy.
While the vote quickly drew fierce criticism from privacy and consumer advocates such as the American Civil Liberties Union, industry groups praised it.
"The Senate's action represents a critical step towards reestablishing a balanced framework that is grounded in the long-standing and successful FTC privacy framework that applies equally to all parties operating online," the trade group NCTA — The Internet and Television Association, which represents multiple major broadband providers, said in a statement.
"We support this step towards reversing the FCC's misguided approach and look forward to restoring a consistent approach to online privacy protection that consumers want and deserve."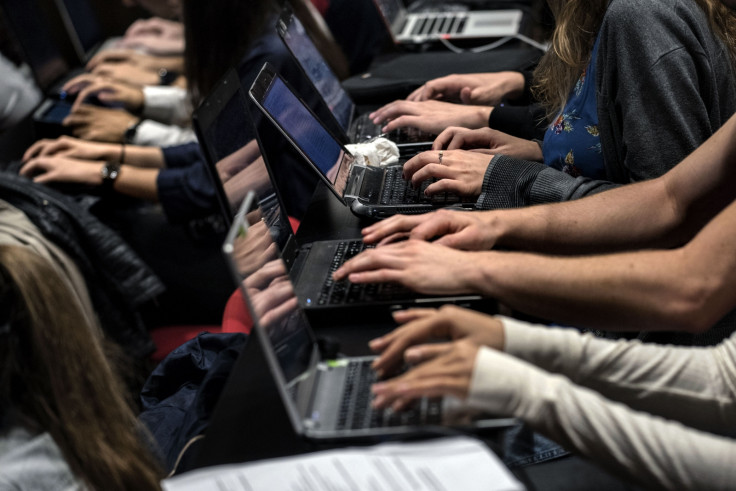 However, Democratic Senator Ed Market slammed the vote saying: "Republicans have just made it easier for American's sensitive information about their health, finances and families to be used, shared, and sold to the highest bidder without their permission."
ACLU legislative counsel Neema Singh Guliani called the Senate's vote to "sacrifice the privacy rights of Americans in the interest of protecting the profits of major internet companies" an "extremely disappointing" decision.
"The resolution would undo privacy rules that ensure consumers control how their most sensitive information is used," Guliani said in a statement. "The House must now stop this resolution from moving forward and stand up for our privacy rights."
The new Trump-appointed FCC chairman Ajit Pai, who voted against the rules in October, previously said the FCC's privacy rules gives tech giants Facebook, Twitter and Google an unfair advantage to collect more data than ISPs and dominate the digital advertising sphere.
"The FCC should have made sure that its regulatory approach matched the FTC's framework," Pai told reporters, NPR reports. He said the "asymmetry in terms of regulation of companies that are in the same [online advertising] space" is not something that serves consumers well.