The United States is considering escalating its military campaign against Islamic State (IS) militants in Iraq and Syria, including the use of direct ground raids, a US official has said.
The shift in policy would mean more air strikes against "high-value targets" and even "direct action" on the ground, Defence Secretary Ashton Carter said on Tuesday (27 October).
Commentators say the strategic shift, which still needs approval from President Barack Obama, reflects acknowledgement of the lack of progress in defeating the militant group despite the US-led coalition air strikes against IS positions in Iraq and Syria that began last year.
Direct action
Testifying to the Senate Armed Services Committee, Carter said US forces would consider "direct action on the ground" if they see a chance to hit militant targets.
He said the coalition would focus on the "three Rs" - raids, Raqqa (Syria) and Ramadi, the capital of Iraq's Anbar province, held by IS forces since May.
"We won't hold back from supporting capable partners in opportunistic attacks against ISIL or conducting such missions directly, whether by strikes from the air or direct action on the ground," Mr Carter said, using an alternative acronym for IS.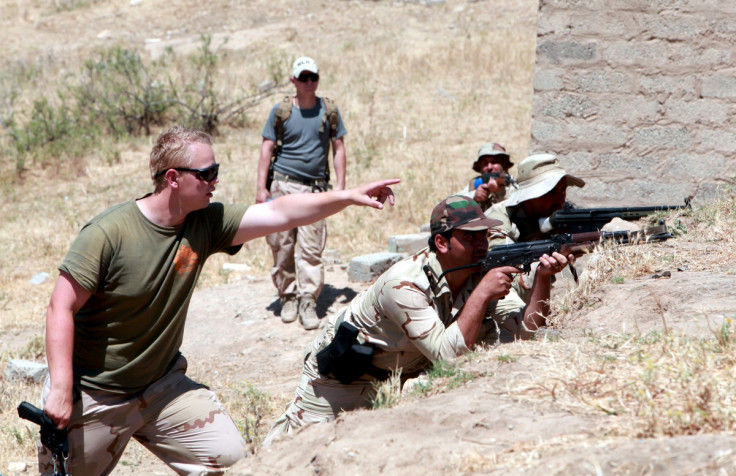 "We expect to intensify our air campaign, including with additional US and coalition aircraft, to target ISIL with a higher and heavier rate of strikes."
He added: "This will include more strikes against ISIL high-value targets as our intelligence improves."
Meanwhile, on the diplomatic side, the US said Damascus's key ally, Iran will be invited to new round of talks in Vienna this week to discuss a new political solution for Syria. Friday's talks in Vienna are seen as a way to end Syria's civil war by creating an interim unity government and paving the way for Syrian President Bashar al-Assad's exit.
Halting Syria rebel training programme
Although Obama's administration has not committed ground forces to support opposition and Kurdish rebels fighting IS in Syria, the US has 3,500 troops in Iraq.
In September, however, the Pentagon announced a "pause" in bringing in moderate rebels from Syria to participate in its beleaguered "train-and-equip" programme in Turkey and Jordan, as it reviews the entire scheme.
The $500m (£327m) programme, aimed at preparing rebels to take on IS jihadists in Syria, was announced in 2014.
Last week, an American soldier was killed during a rescue operation in which US special forces and Kurdish Peshmerga stormed an IS-run jail in northern Iraq and freed 70 captives.