Syria: US-Led Coalition Air Strikes Against Isis 'Killed 865 People Since September'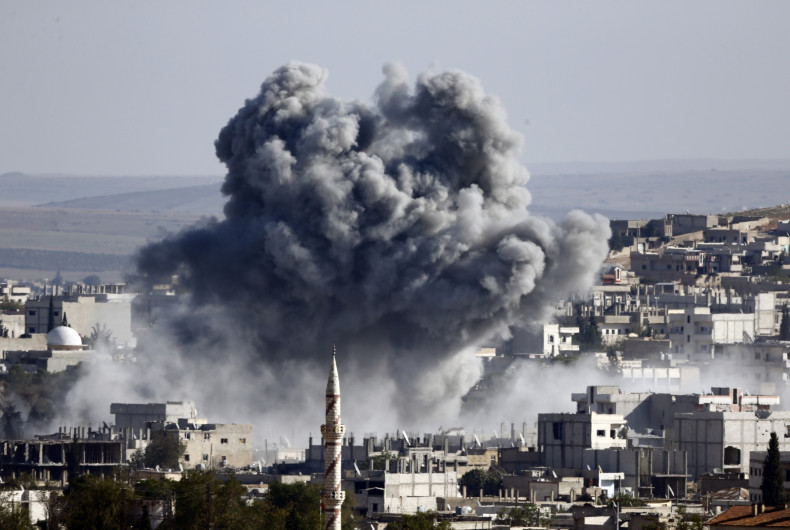 Air strikes conducted by the US-led coalition against the Islamic State (Isis) in Syria have killed 865 people, including 50 civilians, since September, according to a monitoring group.
The Syrian Observatory for Human Rights said that most of the deaths were IS militants, specifically 746 of the total. The group added that the figure could be much higher due to the potential for unrecorded deaths.
According to the Observatory, eight of the civilians who were killed were children. It also confirmed that at least 68 Nusra Front fighters were killed in the strikes.
The coalition has struck the Syrian regions of Aleppo, Deir al-Zor, Hasaka , Raqqa and Idlib, the Observatory added.
Many of the strikes have focused on the besieged city of Kobani where Syrian-Kurdish fighters are defending the city against a month-long offensive by IS.
The city - which sits on the Turkish border - remains under siege from the group despite weeks of the US-led coalition's air strikes.
Turkey has been hesitant to intervene because of suspicions that the Kurdish defenders of Kobani have close ties with the Kurdistan Workers' Party (PKK) which has waged a decades-long insurgency against Ankara.