Isis: First US soldier dead in Islamic State fight as special forces free 70 Kurdish hostages in Iraq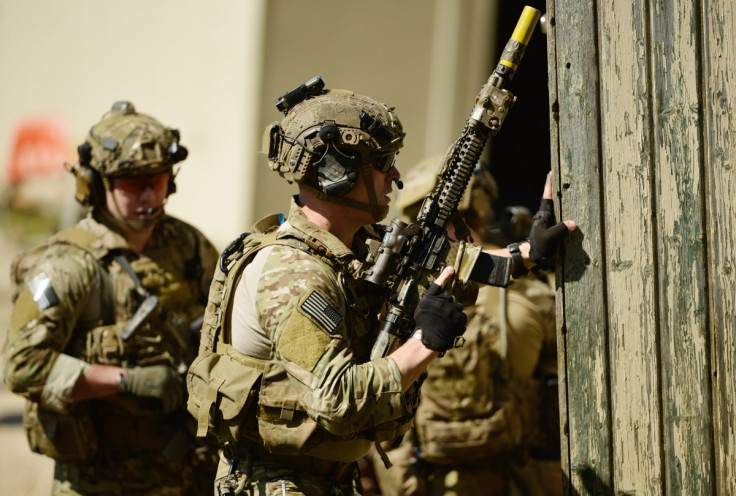 One American soldier was killed during a US special forces rescue operation in Iraq that led to the rescue of 70 Kurdish hostages in northern Iraq, according to US media.
The New York Times reported that special forces mounted a risky raid to free prisoners and capture militants from Islamic State (Isis) near the town of Hawija. Kurdish and American forces, backed by US helicopters, took part in the raid, which targeted an IS-run prison in the area.
If confirmed, it would be the first US soldier dead on the ground in the fight against IS and the first to be killed in action in Iraq since the withdrawal in 2011.
A number of IS militants were also captured in the raid, which was reportedly requested by the Iraqi government. A Pentagon statement on the incident is expected shortly. The jihadist group had posted videos online showing militants parading captured Kurdish Peshmerga fighters in cages through the streets of Hawija.
"They cut off roads and raided the place successfully," Najmaldin Karim, governor of Kirkuk Province, told The New York Times. "They were able to take people with them."
A White House official told NBC News that the mission was successful and hailed it as an example of collaboration between the US-led coalition and the Kurdish Peshmerga fighting against the jihadist group.
In February, US president Barack Obama requested authorisation from Congress for limited ground combat operations against IS.
American Special forces launched a raid in May on the home of a top IS financier named Abu Sayyaf, in eastern Syria, killing him and seizing a trove of laptop computers and other intelligence.
UPDATE: A Pentagon spokesman said five IS members were detained in the raid, which rescued a number of Kurdish hostages facing "imminent mass execution".
He confirmed that a US soldier was wounded after the special forces came under fire by militants of the jihadist group and "subsequently died after receiving medical care".
© Copyright IBTimes 2023. All rights reserved.