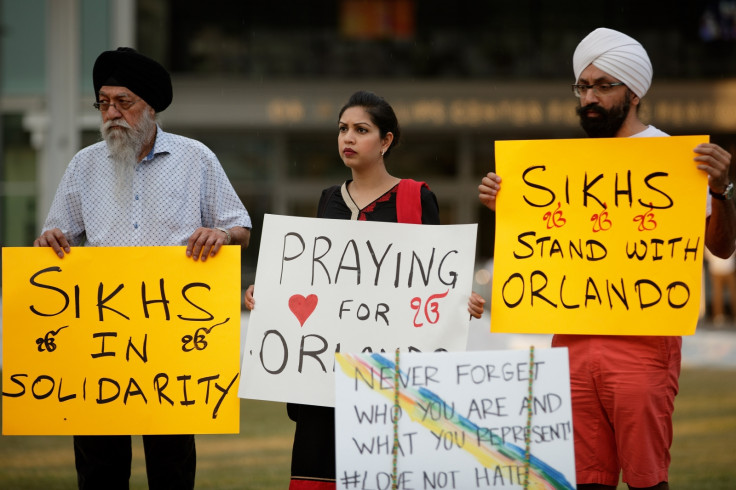 The Sikh Coalition, US's largest Sikh civil rights organisation, has urged for action by the authorities after a 41-year old Sikh-American was brutally assaulted in a hate crime incident in the country. Maan Singh Khalsa, who a father and IT specialist in California, was attacked by some men, who knocked off his turban and hit his face repeatedly.
They allegedly cut his religiously-mandated unshorn hair with a knife, a PTI report said.
The body has sent letter to the Richmond Police Department and the Contra Costa County District Attorney's Office on behalf of Maan Singh Khalsa on Friday (7 October) morning. The request letter calls for a hate crime investigation and prosecution in the case.
According to reports, Khalsa was driving on the night of 25 September when a man in truck threw a beer-can at his car. When objected, three men from the same truck came out and started assaulting him through his open car window. The assault has led to several stitches, a swollen black eye, dental injuries and an infected finger which may require a confiscation.
There were "five to six white males in their late 20s to early 30s" who abused Khalsa and three of them then attacked him physically, the PTI report added.
"The attackers caused physical injuries and deep harm when they targeted my Sikh faith. I urge a thorough investigation so we can address the tide of violence and bigotry in this country," Khalsa stated in his letter requesting for the fast progression of the case.
The Sikh Coalition Legal Director, Harsimran Kaur, has also requested the authorities to take step against the alleged hate crime and said, "The purpose of a hate crime investigation and prosecution is to ensure that our government and communities accurately account for the problem of bias in our society."
"We need to acknowledge hatred so that we commit the resources necessary to stem bias-based violence," Kaur added.
According to the organisation, after 9/11 the Sikh community remains hundreds of times more prone to be targeted in cases of profiling, bigotry and backlash than the average US national.
Sikhism, the fifth largest religion in the world, has been an integral part of the American framework for over 125 years.