US suicides soar 24% since 2000 with steep rise among Native Americans and middle-aged white women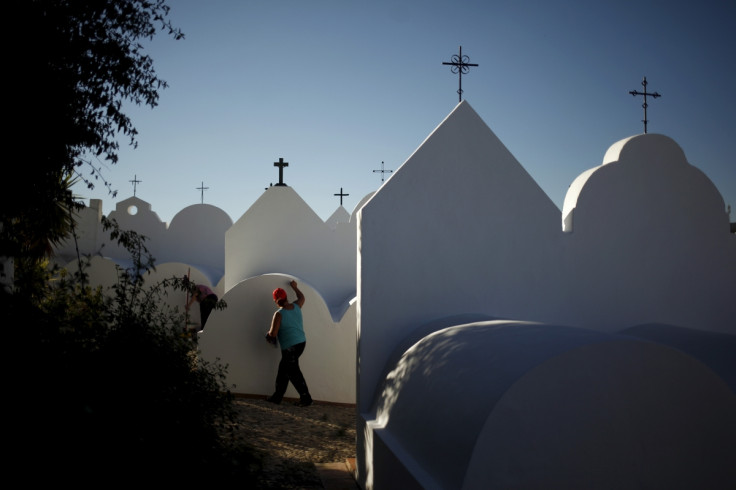 There has been a 24% increase in the number of suicides in the US since the beginning of the century – mainly among middle-aged white women and Native Americans – newly released statistics reveal.
White Americans aged 45 to 64 now make up a third of all suicides, which is the tenth leading cause of death in the nation, reports ABC News. In 1999 the group comprised just a quarter of all suicides.
The overall suicide rate rose 24% in 15 years, according to a statistical analysis from the Centers for Disease Control and Prevention. The rate increased for both sexes and in all age groups from 10 to 74.
There were nearly 43,000 US suicides in 2014. More than 14,000 of them were middle-aged whites — twice the combined total for all blacks, Hispanics, Asians, Pacific Islanders, American Indians and Alaska Natives.
There were shocking increases in the rate of suicides among Native Americans and Alaska Natives, though the total numbers were smaller because of the size of their population. By 2014, roughly one in 2,000 men in this group committed suicide, a 60% increase over the suicide rate among male American Indians and Alaska Natives in 1999.
Overall, many more women than men attempt suicide, though more men succeed because they tend to use more lethal methods.
Experts chalk up the grim news to the debilitating recession in the last decade, increased drug addiction, late-life divorce and more social isolation that may be linked in part to the rise of the internet, reports the Washington Post.
But it is lack of financial security that may be the most critical. Suicides increased 1% each year between 1999 and 2006, according to the study by the National Center for Health Statistics. But as the economy crashed after that and millions lost jobs and homes, the rate doubled to a 2% annual increase.
"People [were] growing up with a certain expectation ... and the Great Recession and other things have really changed that," Rutgers Professor Julie Phillips, who studies suicides, told the Washington Post. "Things aren't panning out the way people expect."
---
The Samaritans provides a free support service for those who need to talk to someone. The charity can be contacted through Samaritans.org or on 08457 90 90 90, 24 hours a day, 365 days a year.
© Copyright IBTimes 2023. All rights reserved.