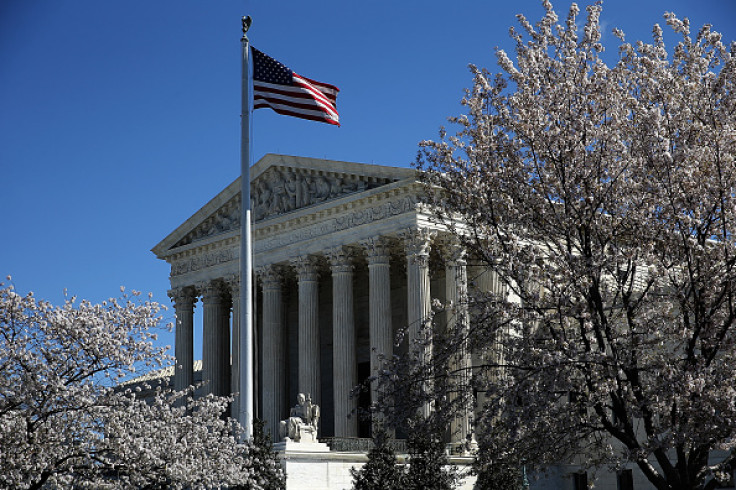 The US Supreme Court ducked a definitive constitutional ruling regarding controversial challenges to Obamacare by religiously affiliated, non-profit institutions that oppose workers' health insurance plans to include coverage for contraception.
The highly unusual high court decision sent the issue back to the lower courts of appeals. But it also strongly endorsed a possible compromise that would allow employees to receive insurance coverage for birth control without requiring the non-profits to play any role in providing it, reports NPR.
"Today's opinion ... afford[s] an opportunity for the parties and Courts of Appeals to reconsider the parties' arguments in light of petitioners' new articulation of their religious objection and the Government's clarification about what the existing regulations accomplish, how they might be amended, and what such an amendment would sacrifice," the justices wrote in a unanimous decision.
The ruling allows the government to provide contraceptive coverage to workers employed by the groups involved in the lawsuit, but it also says the government cannot impose fines on those groups for refusing to comply with the original coverage rules.
The case involved challenges from twenty-four religiously affiliated schools, seminaries, hospitals and charities to a provision of Obamacare requiring them to include coverage for contraceptives in their health care plans.
Houses of worship are already completely exempt. The law also allows religiously affiliated organisations to opt out of directly providing contraceptive coverage.
But, in order to opt out, organisations were required to write a letter to that effect so the government could step in to provide the contraception part of the health insurance. But the groups argued that even that requirement made them "complicit in sin."
The Supreme Court decision indicated that a compromise could be reached if the organisations arranged for insurance plans that did not cover contraceptives, while the plan providers would be responsible for arranging contraceptive coverage on their own without involving the groups in any way.
Both sides in the battle seemed mollified by the ruling, though a battle over final details could be rough. Government officials indicated such a plan was feasible, and the religious organisations said they could support the solution as long as they "need to do nothing more than contract for a plan that does not include coverage for some or all forms of contraception."