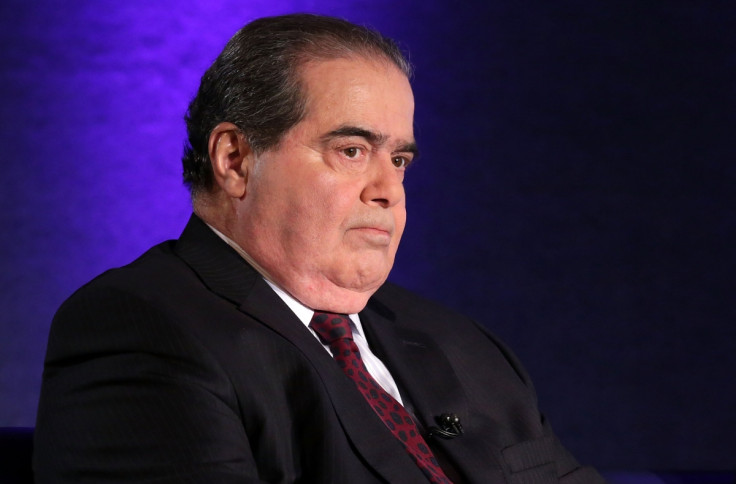 US Supreme Court Justice Antonin Scalia caused controversy with comments made as the justices heard arguments on affirmative action in university admissions throughout the US —particularly at the University of Texas. During oral arguments in Fisher v University of Texas, the conservative justice appeared to call into question the ability of black students.
"There are those who contend that it does not benefit African-Americans to get them into the University of Texas, where they do not do well," Scalia said, "as opposed to having them go to a less-advanced school ... a slower-track school where they do well." The Justice then went on to say that some black students are "being pushed ahead in classes that are too fast for them". He later added that one brief submitted in the case had claimed that "most of the black scientists in this country don't come from schools like the University of Texas...They come from lesser schools where they do not feel that they're being pushed ahead in classes that are too too fast for them."
The comments, made towards US Solicitor General Gregory Garre, were made as liberal and conservative justices are utterly divided in a case that has already gone through the Supreme Court once before. "We're just arguing the same case," Justice Anthony Kennedy said, recalling the case's 2012 run. "It's as if nothing has happened." According CBS News, Kennedy called for additional hearings to produce information that "we should know, but we don't know" regarding how minority students are admitted and classes they take.
Garre reportedly attempted to interject during Scalia's remarks, but Scalia continued. The Justice said he was "just not impressed" by arguments that UT Austin suffers from low minority enrollment, The Huffington Post reported. "I don't think it stands to reason that it's a good thing for the University of Texas to admit as many blacks as possible," Scalia said.
Reverend Al Sharpton, who attended the oral arguments, told reporters that he was concerned by Scalia's comments. "Scalia suggest that maybe blacks do better at schools that maybe aren't as fast as UT. I didn't know if I was at the courtroom at the United States Supreme Court or at a Donald Trump rally," Sharpton said. The decision on the case is expected by the end of June 2016.