Record imports expanded the U.S. trade deficit for the fourth straight month in September, as the politically sensitive trade deficit in goods with China hit a record.
The Commerce Department said that the gap between what America sells and what it buys abroad climbed to $54 billion, up 1.3 percent from $53.3 billion in August and the highest level since February.
Imports climbed 1.5 percent to a record $266.6 billion, led by an influx of telecommunications equipment and clothing. Exports also rose 1.5 percent to $212.6 billion, led by increases in shipments of civilian aircraft and petroleum products.
President Donald Trump has made a priority of reducing America's huge, persistent trade deficits. Despite his tariffs on imported steel and aluminum and on Chinese goods, the deficit so far this year is up 10.1 percent to $445.2 billion. The goods deficit with China rose by 4.3 percent in September to a record $40.2 billion.
China and other countries have counterpunched with import taxes on American products. U.S. exports of soybeans, targeted for retaliatory tariffs by China, dropped 29.4 percent in September.
Trump sees the lopsided trade numbers as a sign of U.S. economic weakness and as the result of bad trade deals and abusive practices by U.S. trading partners, especially China.
Mainstream economists view trade deficits as the result of an economic reality unlikely to yield to changes in trade policy: Americans buy more than they produce, and imports fill the gap. The strong U.S. economy also encourages Americans to buy more foreign products.
U.S. exports are also hurt by the American dollar's role as the world's currency. The dollar is usually in high demand because it is used in so many global transactions. That means the dollar is persistently strong, raising prices of U.S. products and putting American companies at a disadvantage in foreign markets.
In September, the U.S. ran a $23.2 billion surplus in the trade of services such as banking and tourism. But that was offset by a $77.2 billion deficit in the trade of goods such as cellphones and cars.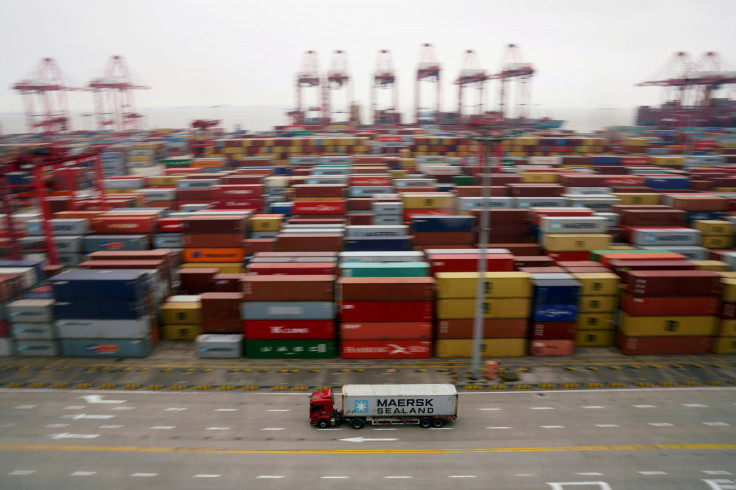 U.S economy prospers: wages and jobs grow
Meanwhile, the final major economic report before Tuesday's congressional elections showed that U.S. employers added a stellar 250,000 jobs in October and raised average pay by the most in nearly a decade.
At the same time, the unemployment rate remained at a five-decade low of 3.7 percent.
Friday's employment report from the government pointed to a consistently robust job market that shows no sign of flagging even with the economy in its 10th year of expansion. Many employers have been struggling to find qualified applicants, which helps explain why average pay rose 3.1 percent over the past 12 months — the fastest year-over-year increase since 2009.
Those higher wages may be drawing more people into the labour market. An influx of new job-seekers increased the proportion of Americans with jobs to its highest level since 2009.
By some measures, consumers are the most confident they have been in 18 years, and their spending is propelling brisk economic growth. The economic expansion is now the second-longest on record, and October marked the 100th straight month of hiring, a record streak.
Strength in their customer demand has been a key factor leading companies to steadily add workers. Though economists have predicted that hiring will eventually slow as the pool of unemployed Americans dwindles, there's no sign of that happening yet.
Still, the latest month of healthy job growth might not tip many votes in the midterm elections. Polls have suggested that while Americans generally approve of the economy's performance, that sentiment hasn't necessarily broadened support for President Donald Trump or for Republican congressional candidates.