Ford has become the latest car maker to create a smartwatch application. Owners of electric and hybrid Ford cars can use the app to check on battery charge and estimates range, plus locate their car in a carpark and remotely lock or unlock the doors.
The app can also be used to set the car's climate control, warming or cooling the cabin to a set temperature before getting in - handy for switching the heating on as you eat your porridge on a cold January morning. For drivers who have lost their car - surely we're not the only ones here? - the app provides walking directions to guide you back to your vehicle. It also offers driving directions for if you're really messed things up.
Ford has designed the app to work on a wide range of Android Wear smartwatches with both round and square screens, plus the Apple Watch. It works in tandem with the existing MyFord Mobile application, which when updated will come bundled with the new watch app.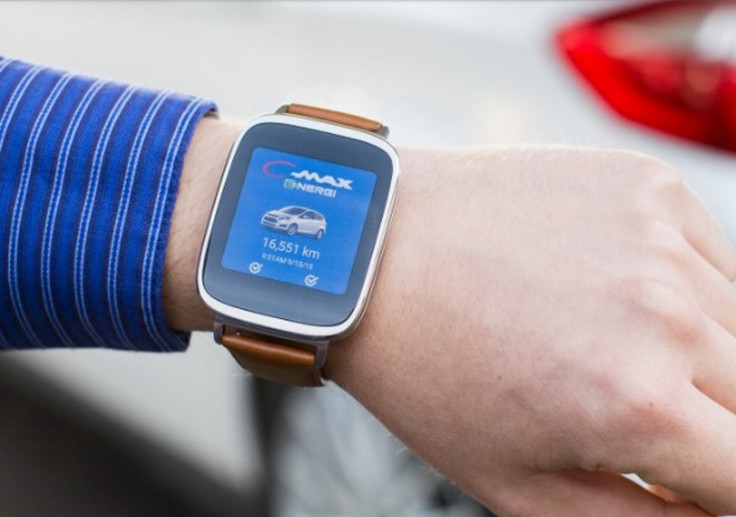 Gamifying driving, Ford's app also gives drivers a score for their most recent journey. This includes their miles per gallon (or equivalent for electric cars), trip distance, plus braking and driving efficiency. A graph shows more green leaves the more efficiently you drive. Perhaps not a feature for owners of the new Focus RS, which can hit 165mph and has a button for drifting.
Included with the update is incorporation of Google Maps in the MyFord Mobile app, which is used to show nearby electric car charging stations. Ford's all-electric cars include the C-Max Energi, Focus Electric and Fusion Energi.
Ford joins a growing number of car makers who are unlocking the power of smartwatches and phones to offer a more technologically advanced experience. BMW and Tesla both offer apps which remotely control the climate control, door locks, sunroofs and more. BMW has also developed a smart key for the upcoming 7-Series, which has its own phone-like display and is wirelessly charged via a slot in the car.
Following a spate of recent high-profile hacking of smart and connected cars, security will be a top priority for Ford and its rivals if they are to keep drivers and passengers safe.