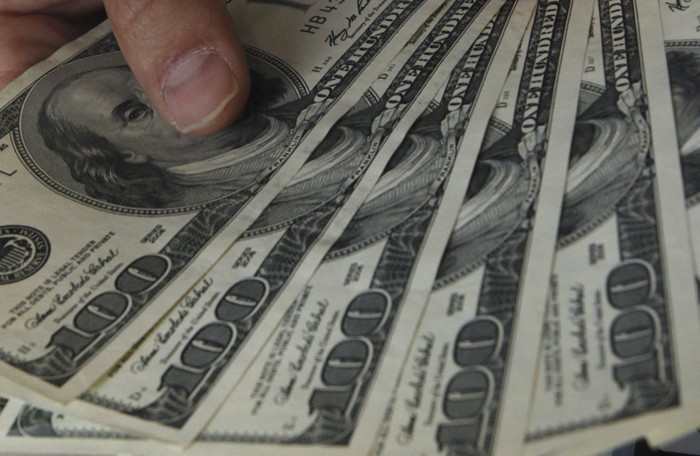 The U.S. dollar is expected to hold its own as a safe-haven currency in the near term as risk aversion in the global financial markets remains amid the euro zone's troubles.
"Unfortunately we don't see a lasting turnaround in risk sentiment in the very short term. The Greek saga, fears surrounding Spain and uncertainties regarding the depth of the expected recession in the euro zone will keep risk aversion at high levels over the coming weeks. The U.S. dollar will benefit most, followed by Japanese yen," said a note from Societe Generale Cross Asset Research.
The inconclusive elections in Greece and Spain's fiscal problems continue to push the single currency lower. Recession worries also weigh on the euro, as leading economic indicators for the month of April and May showed that risks to euro zone growth remain large, although the region averted a recession in the first quarter with growth remaining flat, thanks to Germany.
"The U.S. economy, although sending mixed messages, is still outperforming the euro zone, while the U.S. dollar also benefits from safe haven status. As long as the euro zone does not use the 'nuclear option' to lastingly contain any fears of a European banking crisis and prop up the economy, the euro's outlook will remain dark," said Societe Generale.
U.S. economic data showed some signs of softness in April after performing above expectations in the early part of this year. Labor Department data showed that non-farm payrolls posted a disappointing gain of 115,000 in April against the market expectations of 160,000. Also, the Institute of Supply Management composite index fell to 53.7 in April to reach its lowest level since December.
"Our base scenario for the U.S. economy is that the current bout of soft data is merely moderation rather than a sign of a slowdown," said a note from the Royal Bank of Scotland.
"Over the near-term, we expect continued U.S. dollar strength, particularly vs the euro. With the Bank of Japan and Swiss National Bank attempting to limit gains in their currencies, the USD is likely to maintain a safe-haven status," said RBS.