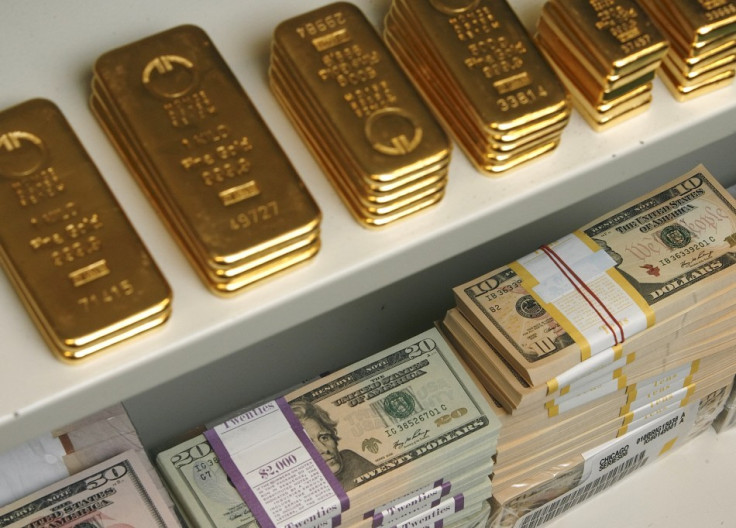 The U.S. dollar's status as a safe-haven currency in risk aversion mode gains momentum again, as investors avoid risky assets amid intensifying concerns over the euro area crisis. Besides, other safe-haven currencies such as Japanese yen (JPY) and Swiss franc (CHF), which also attract investors' attention in risk-off environment, seems to be out of favour as their respective central banks don't intend to see them appreciate.
"The USD index has risen to a 4-month high as US data stabilizes and Euro zone concerns broaden. With the Bank of Japan (BOJ) and Swiss National Bank (SNB) resisting own-currency appreciation, the USD may maintain a safe-haven status. Relative weakness in EM currencies implies less intervention and lessened official selling of USDs," said a note from Royal Bank of Scotland (RBS).
The euro (EUR) continues to weigh down by the recent inconclusive elections in Greece and recession in the troubled nations such as Spain and Italy. Slowing economic activity in the euroarea also calls for policy easing by the European Central Bank (ECB), which again could be a negative for the single currency on interest rate differentials.
"While concerns over Greece may be the near-term catalyst, recessions in the periphery of the Euro zone and moderating headline inflation ahead open the potential for additional the ECB easing. As a result, we continue to favor EUR downside, with short positions versus the USD," said RBS.
Demand for gold as a safe-haven is also losing sheen as the yellow metal continues to come under selling pressure to touch 2012 lows amid growing political uncertainty in debt-stricken Greece and re-ignited concerns over its exit from the euro. Gold prices went up to record high last year amid heightened uncertainty over the euroarea crisis.
"Metal prices fell once more in the past week, as the USD strengthened further and markets continued to worry about a possible Greek exit from the euro. There was no panic though and gold remained out of favour, as investor positioning was cut further and Asian demand remained subdued," said a note from Standard Chartered.