The suicide bombing at a wedding in Gaziantep over the weekend is only the latest in a string of attacks on civilians in Turkey over the past 12 months – but the horror of 51 dead and over 70 injured has only been compounded by the speculation that the bomber was as young as 12 years old.
A day later, footage arose of a young boy approaching a military checkpoint wearing an explosive vest in Kirkuk before he is restrained and the bomb defused by Kurdish soldiers. Islamic State (Isis) claimed responsibility for the failed attack but made no comment on the identity of the child.
IS has been brazen about its use of child recruits ever since the first pictures and videos emerged of the Caliphate Cubs in 2015 and recent statistics released by the United States Military Academy suggests that its use of young people in battle and suicide attacks is on the rise. While six children died in IS suicide attacks in January 2015, 11 died in January 2016.
"The use of teenage suicide bombers is an unprecedented phenomenon in Turkey. Yet it is by no means a new tactic for the Islamic State. IS trains and indoctrinates children as early as primary school age such that they are 'ready' to become militants as soon as they hit puberty," Ege Seckin, political analyst at IHS, told IBTimesUK.
"For the IS, children who hit puberty are no longer treated as such and are considered as fit for fighting. The Gaziantep bomber most likely fit this category."
Indeed, the February report by the United States Military Academy found that IS assailed its young martyrs as heroes rather than as young heroes and, bar one example when a child believed to be around 11 years old was filmed saying goodbye to his father before a suicide mission, no special reference was made to either the suicide bomber's age or the fact he was leaving his family.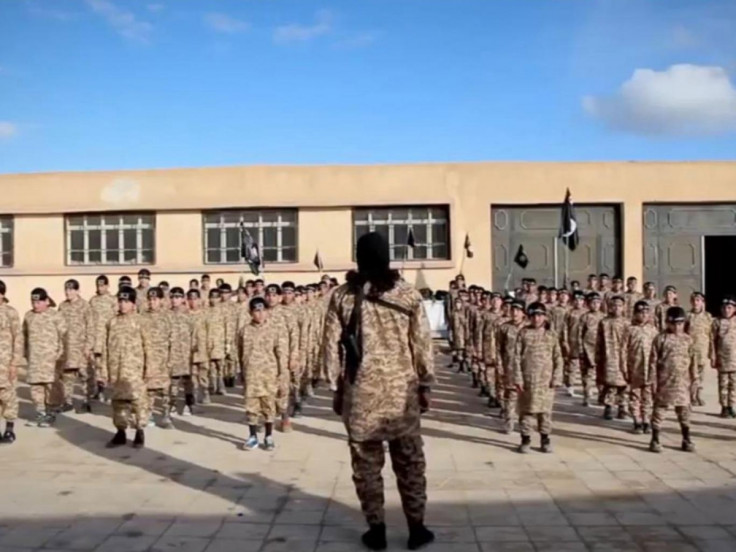 "If anything, to the Islamic State's propagandists, the youth of the martyr is incidental. When considered in the context of the child soldiers in other conflicts, this is somewhat counter-intuitive," the report said. It added that in most cases child soldiers would fight alongside adults in Iraq and Syria rather than having their own units or divisions.
The use of children in suicide attacks by global terrorist organisations is nothing new: many of the Tamil Tigers 'Black Tiger' suicide attack squad recruits in the 1990s were believed to be under the age of 18, although the group did not officially release the ages of its militants.
Sana'a Mehaidli, a Syrian who is believed to be the world's first female suicide bomber, was 16-years old when she killed two Israeli soldiers in a suicide attack in southern Lebanon in 1987.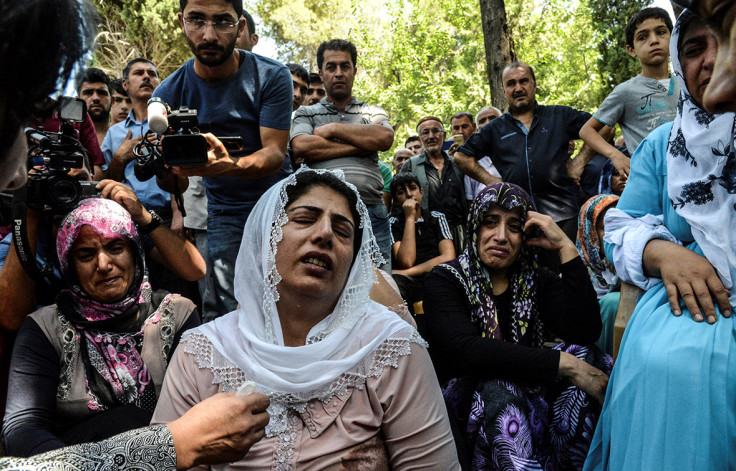 UNICEF reported that one in five suicide bombers used by Boko Haram were children, some as young as eight.
Israeli media in 2004 accused Yasser Arafat's Fatah movement of tricking an 11-year-old boy into carrying explosives across an Israeli checkpoint near the Palestinian city of Nablus. The Israeli Defence Forces (IDF) alleged that the attack was only thwarted as the mobile phone detonator rigged to the bomb failed to go off. The Palestinian militant group denied the charge.
Most militant groups operating during the Second Intifada (2001-2004) claimed not to use children as suicide bombers, but there are differences over the definition of what constitutes a 'child' combatant. The UN considers it to be 18, while under Islam and – by extension, in many Arab countries – the age of adulthood is 15.
Human Rights Watch condemned another Palestinian group, the Popular Front for the Liberation of Palestine (PFLP), for using 16 and 17-year-olds in suicide missions in 2004.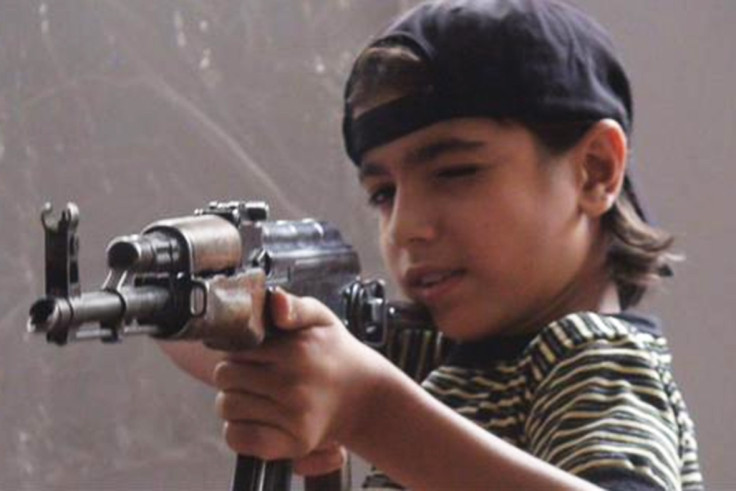 In Iraq in 2005, a 13-year-old detonated a suicide vest and injured an Iraqi commander in Kirkuk, and was at the time recorded as the youngest ever suicide bomber. On 21 August, 2016, a child wearing a suicide vest was detained in Kirkuk before he was able to detonate his bomb. The incident came just hours after the brutal attack on the wedding in Gaziantep.
There have been numerous cases of states too using children in martyrdom operations, not least in Iran during its eight year war with Iraq. Ten of thousands of teenagers, many recruited from schools, were sent to run across mine-fields in suicide missions to penetrate the Iraqi lines.
UNICEF says that three quarters of Boko Haram child suicide bombers were girls.
It is not just in the Middle East where suicide attacks have been carried out by children. In April 2016, UNICEF reported that one in five suicide bombers used by Boko Haram were children, some as young as eight. It said that there were 44 child suicide bombings in West Africa in 2015, up from four in 2014, and that most of the attacks were carried out in Cameroon and Nigeria.
Laurent Duvillier, regional spokesman for UNICEF, said that in most cases the children would not have known that they were carrying explosives and that the bombs were usually detonated remotely. UNICEF said that three quarters of child suicide bombers had been girls.