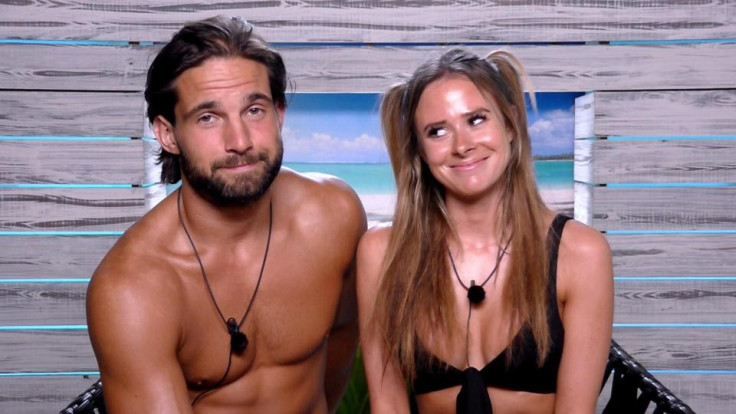 Naked photos of Jamie Jewitt have been leaked. The Love Island star exposing his manhood has made its way to the internet just days after the men in the villa showed off their dancing skills in front of the girls.
The explicit photos obtained by The Sun show Jewitt flaunting his penis while performing the full monty in front of women.
In the uncensored photos, his girlfriend Camilla and other women behind him are seen showing signs of shock after catching a glimpse of his penis.
In last week's episode of the ITV2 show, the men took off their clothes in front of the women, but the explicit images, which have now appeared on Twitter, show Jamie fully naked during his dance routine.
This comes just days after a nine-second video of a naked Chris Hughes surfaced on social media. The clip, which was said to be from last month, showed Hughes exposing his penis while walking around the villa.
He was seen exposing his penis with his shorts pulled down and talking to someone. "What, it's a d***?" he said before he is told to get into the shower.
The ITV2 reality show bosses were forced to step in to have the previously unaired footage removed.
A source close to Hughes previously said that the hunk was "hugely disappointed" after the short video made its way to the internet.
"We are aware of certain footage being in circulation on the internet and we have taken steps to remove it," the source told The Sun.