Flash floods killed at least 12 people in the small town of Hildale on the Utah-Arizona border, home to the polygamous Fundamentalist Church of Jesus Christ of Latter-Day Saints. Two vehicles containing three women and 13 children were swept away by a wall of water that sent them plunging down an embankment with terrifying force. The vehicles were smashed beyond recognition.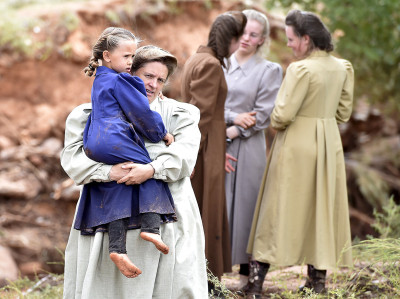 Three people survived, all of them children, in the secluded community that is the home base of Warren Jeffs' polygamous sect. The sect is not affiliated with the Salt Lake City-based Church of Jesus Christ of Latter-Day Saints, which renounced polygamy in 1890. The National Weather Service had issued a flood warning about three hours earlier for the area, saying: "Move to higher ground now. Act quickly to protect your life."
The women and children were in the SUV and van on a gravel road north of the town. They were returning from a park when they stopped at a flooded crossing and got out to watch the raging waters, Hildale mayor Philip Barlow said. They apparently did not know that a flash flood was brewing in the canyon above, he said. It came rushing down and engulfed their vehicles.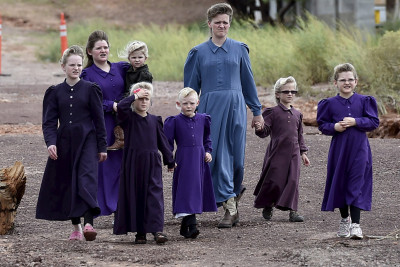 "We're greatly humbled by this, but we realise that this is an act of God, and this is something we can't control," said Barlow, a Jeffs follower. "We have to take what we receive and do the best we can."
A witness described rushing to where the vehicles came to a stop and seeing a gruesome scene of body parts, twisted metal and a young boy who survived the flood. "The little boy was standing there," Yvonne Holm said. "He said: 'Are you guys going to help me?'"
One person was still missing in the town, and authorities had not identified the dead. The children in the vehicles ranged from four years old to teenagers.
The search effort temporarily eased the tension between Jeffs' followers and others who no longer belong to the sect but still live there. That split between loyalists who still believe Jeffs is a victim of religious persecution and defectors who are embracing government efforts to pull the town into modern society has sharpened in the four years since Jeffs was sentenced to life in prison for sexually assaulting underage girls he considered brides.
At nearby Zion National Park, authorities found four bodies and were still searching for three missing hikers who set out to abseil down a narrow slot canyon. They left before park officials closed the canyons that evening because of flood warnings, park spokeswoman Holly Baker said. The hikers, from California and Nevada, were all in their 40s and 50s, Baker said. She had no details on their identities.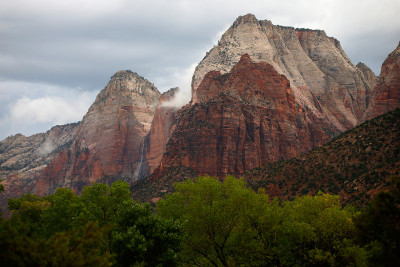 Rescuers were waiting for water levels to drop before entering the canyon to search for the missing. The group was in Keyhole Canyon, which narrows to just six feet (1.8m) across in places. Park rangers advised the group when they picked up their permit that weather conditions were poor, but until canyons are closed, Baker said rangers leave it up to visitors to determine whether it's safe to continue their excursions.