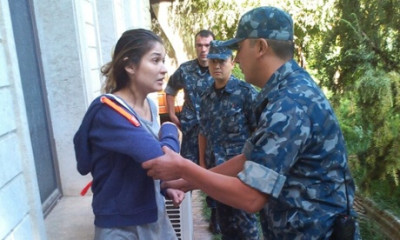 Photos of Gulnara Karimova, the daughter of Uzbekistan's dictator Islam Karimov, being shoved by security forces while apparently under house arrest have emerged.
Karimova, 42, was one of the most powerful people in the central Asian country before her fall from grace earlier this year.
In four undated pictures released by her spokesman, Locksley Ryan, the woman who once held a diva-like status is seen in relaxed clothing and slippers surrounded by security guards in camouflage outside a house.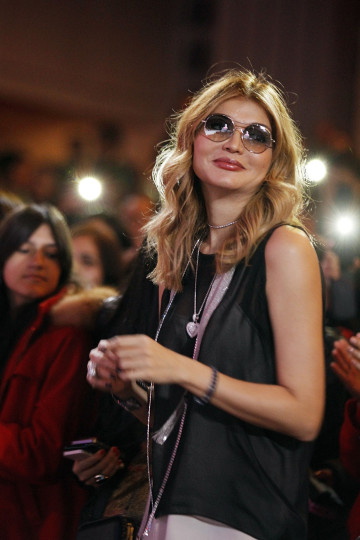 Karimova looks distressed, as she appears to be arguing with the guards who are grabbing her by the arm.
A businesswoman, diplomat, fashion guru and pop singer under the stage name of Googoosha, Karimova was once widely tipped as the person who would eventually take the reins of Uzbekistan from her ageing father.
Then, in 2013, she suffered a series of setbacks, which later ended with her being placed under unofficial house arrest in March.
She has been involved in a corruption scandal and in a money laundering investigation in Europe, and accused of being a member of an organised crime gang and of tax evasion at home.
Her entourage claim she is the victim of a power struggle in Tashkent, with presidential elections due next year.
"Gulnara Karimova is being held for purely political reason," a statement accompanying the photos read.
"It is no accident that the most recent clumsy move by the elite coincides with the start of the presidential election campaign.
"During this campaign, the backing Gulnara continues to receive appears to pose a threat to those who have surrounded her father and who are keen to cling on to the unhealthy influence this affords them."
The statement also said the Karimova and her daughter, who was held with her, were in "urgent need of medical attention".