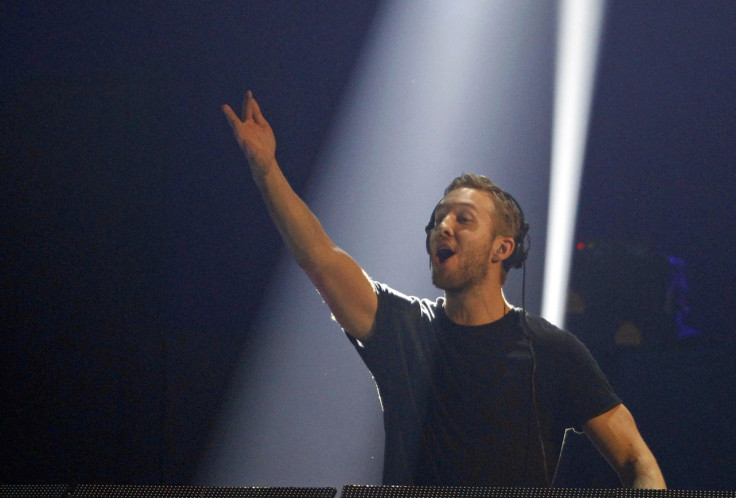 The sun has set on V Festival for another year, but it was certainly a lot of fun while it lasted with the likes of Calvin Harris, Ellie Goulding, Sam Smith and Marina & The Diamonds on hand to entertain the crowds.
Hosted at both Hylands Park in Chelmsford, Essex, and Weston Park in Staffordshire, the festival suffered its fair share of rain over the weekend but that did not dampen the spirits of the 250,000 festival-goers who flocked to the parks. With plenty of celebrities mingling around,IBTimes UK takes a look at what happened on-stage and backstage...
Labrinth proposes to girlfriend
The Jealous singer was in the middle of his set when he decided to get down on one knee and propose to his girlfriend Muz. One eyewitness told The Mirror: "He talked about loyalty before proposing and how his girlfriend had been with him since the start of his career and stood by him." The musician then proceeded to serenade his new fiancee with a rendition of his hit Earthquake. All in a day's work!
Jess Glynne breaks down in tears while performing My Love
After a rollercoaster summer, which has included undergoing surgery on her vocal chords, it is no surprise that Glynne was overwhelmed with emotions during her headline set on the MTV Stage. The Rather Be singer was performing a stripped-back version of her single My Love when she became teary-eyed, telling the audience: "I'm gonna cry but it's all good."
At least she had support from Stay With Me singer Sam Smith who watched her performance from beside the stage and praised her vocals on Instagram, writing: "JESS SMAAAAAAASHING IT. Voice sounding the best it's ever sounded. What a moment. GO GET THE ALBUM!!"
Kasabian tribute Cilla Black
Days after she was laid to rest, the Fire hitmakers made the touching gesture of dedicating their song Goodbye Kiss to the iconic TV presenter, who died on 1 August. The band were flooded with praise following the tribute with one fan tweeting: "Respect for Kasabian at #VFestival2015 for singing goodbye kiss as a tribute to Cilla Black. I tried my hardest not to cry, honest."
Calvin Harris blows the generators
The Blame DJ brought V Festival to a spectacular close with a headline set filled with pyrotechnics and, of course, his chart-topping singles. In fact, Harris' performance was so explosive that he accidentally blew one of the generators, threatening to jeopardise his set, but fortunately all was not lost. The producer tweeted: "Wowwww amazing crowd today at V sorry I blew the generator up for a second there but we got back on track lol."