Colin Trevorrow targeted on Twitter over controversial comments about Hollywood's gender imbalance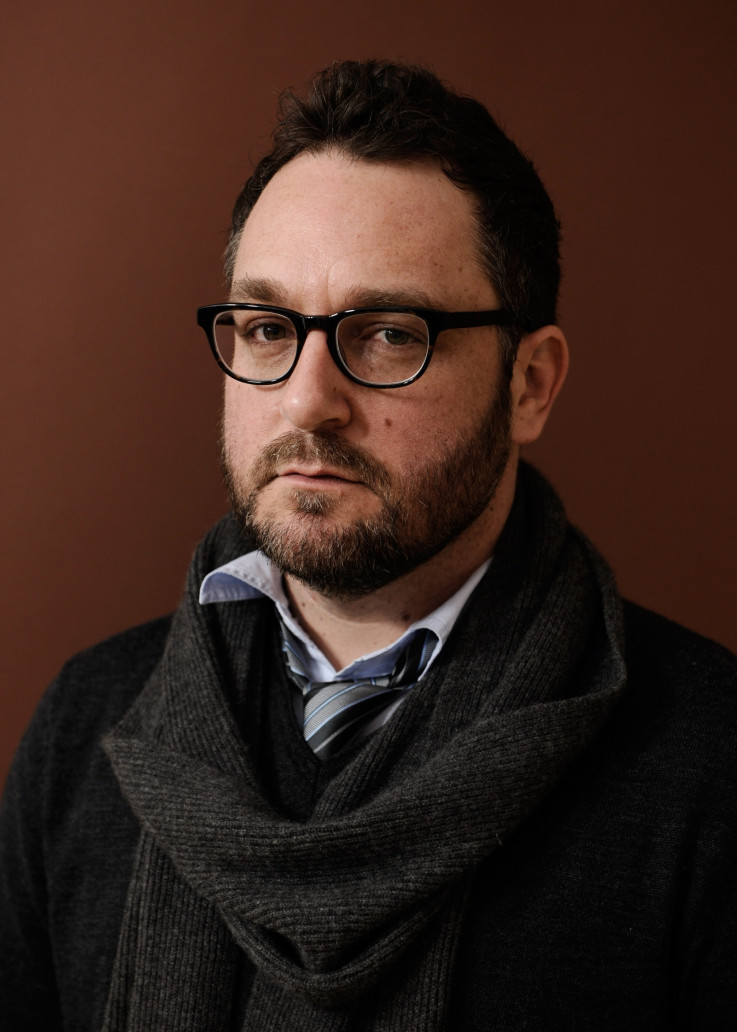 Colin Trevorrow has come under fire after he suggested that female directors have 'no desire' to make blockbusters
Larry Busacca/Getty
Jurassic World director Colin Trevorrow has sparked heated discussions, after his comments suggested that one of the reasons behind gender-imbalance in movie-making is female directors "lacking the desire" to make major Hollywood blockbusters. The 38-year-old, who has recently confirmed as Star Wars Episode IX director came under fire when he replied to a Twitter user who pondered whether he would have been given the same opportunity if he were a woman.
"I want to believe that a film-maker with both the desire and ability to make a studio blockbuster will be given the opportunity to make their case," responded Trevorrow. "I stress desire because I honestly think that's a part of the issue. Many of the top female directors in our industry are not interested in doing a piece of studio business for its own sake. These film-makers have clear voices and stories to tell that don't necessarily involve superheroes or spaceships or dinosaurs."
While his theory is accurate in some cases (Selma director Ava DuVernay recently turned down the offer of helming Marvel's Black Panther), it wasn't long before the comments sparked anger over social media.
Hart Of Dixie star Jaime King replied to Trevorrow's thoughts, saying: "As the next director of @starwars & the rad Jurassic World @colintrevorrow, it's unfortunate that you believe this." While director Tanya Wexler, who is currently in the running to helm Christian Grey sequel Fifty Shades Darker said: "I cannot begin to tell you how naive & wrong it is. I have all the desire in the world. I would kill to make a blockbuster."
Given that Jurassic World was only Trevorrow's second feature-length film, after indie comedy Safety Not Guaranteed in 2012, and the movie came under fire itself for sexist representations of women, it's no surprise that his comments about this subject have blown up. Slash Film blogger Angie Han has been the most recent to address Trevorrow's theories, writing: "Is it theoretically possible that the studios have approached some of these women, only to be shot down? Sure. But the fact that their names never crop up in the rumours or shortlists that circulate before any big announcement is telling."
Trevorrow opted to send an email in reply to Han, which read: "The last thing I'd want to communicate is that I don't acknowledge this problem exists. I think the problem is glaring and obvious. And while it does make me a little uncomfortable to be held up as an example of everything that's wrong, this is an important dialogue to have, so let's have it.
"Would I have been chosen to direct Jurassic World if I was a female film-maker who had made one small film? I have no idea. I'd like to think that choice was based on the kind of story I told and the way I chose to tell it. But of course it's not that simple. There are centuries-old biases at work at every level, within all of us. And yes, it makes me feel s***ty to be perceived as part of this problem, because it's an issue that matters so much to me. If I didn't care, I wouldn't talk about it in the first place.
"I do stand by the idea that a great many people in the film industry want this to change. I have made attempts at every turn to help turn the tide, and I will continue to do it. When I got the script for Lucky Them, released last year, I advocated hard for my friend Megan Griffiths to direct. She did, and she made a wonderful film (see it please). On my next project, Book of Henry, nearly all of my department heads and producers are women. Will I give a female film-maker the same chance Steven Spielberg gave me someday? Let's hope that when I do, it won't even be noteworthy. It will be the status quo."