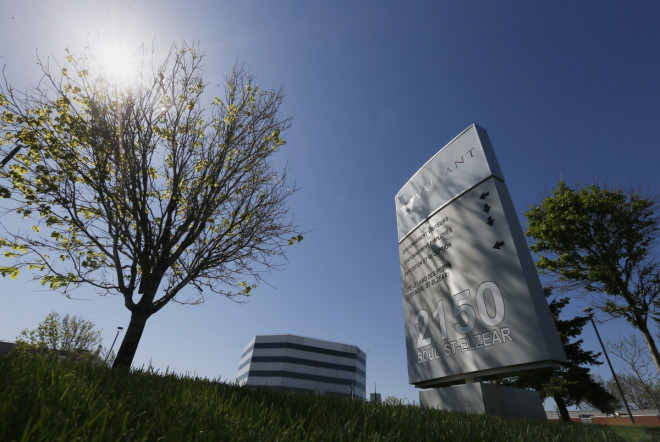 Canadian drugmaker Valeant Pharmaceuticals International has increased its offer to acquire US-based Botox maker Allergan.
The sweetened offer values the US company at $49.44bn (£29.37bn, €36.23bn) or $166.16 per share.
Valeant said it is increasing its cash consideration for Allergan by $10 per share to $58.0, representing a 21% rise from the previous offer. The company kept the stock portion of the offer the same at 0.83 of a Valeant share.
The new offer also includes a contingent value right of up to $25 per share related to the sales of Darpin, Allergan's eye drug under development.
In a letter to Allergan CEO David Pyott, Valeant's counterpart Michael Pearson noted that the company met with a number of Allergan shareholders and the revised offer is based on specific feedback received from them.
"Our increased offer provides additional immediate value to the Allergan shareholders -- we note that the cash portion of our revised offer alone represents approximately 50% of Allergan's unaffected share price -- and provides Allergan shareholders with significant substantial additional value if DARPin® achieves Allergan's expectations," Pearson said in the letter.
Earlier in May, Allergan rejected Valeant's $47bn takeover offer, on the grounds that cost cuts would be too steep and would not be in the best interests of shareholders.
"Valeant's model of cutting and slashing really doesn't work for more than a very short period of time," Pyott said.
"Valeant's unsolicited proposal substantially undervalues Allergan and does not reflect the value of the Company's leading market positions, sales and marketing foundation, industry-leading research and development efforts, as well as future revenue and earnings growth," he added.
In his letter, Pearson noted that Allergan has a "fundamental misunderstanding" of Valeant's business model and its performance, referring to the company's recent investor presentation detailing concerns about the sustainability of Valeant's business model.
"We strongly believe that applying Valeant's operating philosophy, strategy, and financial discipline to a broader set of durable assets will create substantial long-term returns for Allergan shareholders over the short, intermediate, and long term, and exceed returns available to Allegan shareholders through alternative options, including a standalone alternative," he said.