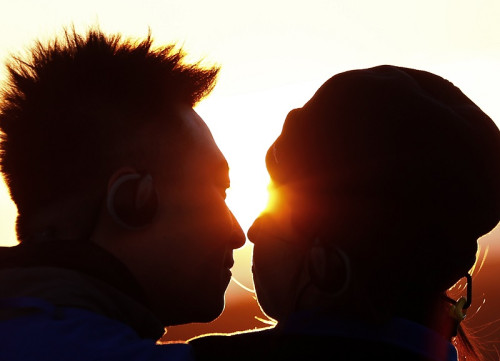 Was that an accidental clash of legs under the office table or is a colleague trying to kick up a naughty game of footsie ahead of Valentine's Day?
According to CareerBuilder.co.uk, it may be more than an accidental clash as two in five (39%) of UK employees have admitted to dating someone who worked for the same company.
The research, which questioned 1,000 people in January, also revealed that 16% of respondents have courted a colleague more than once.
"Whether you are in an office or outside, when you fall for someone it just happens," said Scott Helmes, managing director of CareerBuilder UK.
He added: "If your valentine is in the office, remember to always keep it professional during business hours.
"Company policy doesn't have to be a romance killer, but always consult it first and make sure that your romance is not making your other co-workers uncomfortable."
The study also found that the budding office romance may even lead all the way to the altar, or possibly to a new job.
Of those who dated someone from the office, three in ten (29%) ended up marrying their office sweetheart.
While one in ten workers admitted to having to leave their job because of their romantic relationship with a co-worker.
CareerBuilder said most office romances start by co-workers simply working together (57%) or at a work social (13%).
The survey also revealed some other situations that led to romance include running into each other outside of work (12%), company party (8%), and on a business trip (4%).