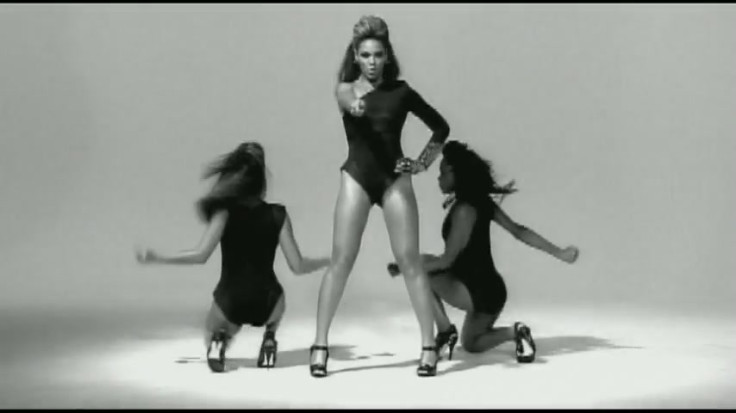 Radio stations and music channels are typically jam-packed with soppy love songs when Valentine's Day rolls around each year. Although, not everyone appreciates having to hear Adele's Someone Like You or Leona Lewis' Bleeding Love on the most romantic day of the year.
For those who are single, cynical or would just like a change from the norm, IBTimes UK have created a playlist that will leave you feeling empowered, uplifted and in the mood for a good dance. Happy Valentine's Day!
Nicki Minaj and Beyonce – Feeling Myself
Words to live by: "We dope girls, we flawless, we the poster girls for all this... I'm the big kahunas."
Iggy Azalea – Fancy
Words to live by: "I'm so fancy, can't you taste this gold? Remember my name, 'bout to blow."
Justin Bieber – Love Yourself
Words to live by: "But now I know, I'm better sleeping on my own / Cause if you like the way you look that much, oh baby, you should go and love yourself."
TLC – No Scrubs
Words to live by: "And I know that he can not approach me, cause I'm looking like class and he's looking like trash, can't get with a deadbeat a*s."
Destiny's Child – Survivor
Words to live by: "Now that you're out of my life I'm so much better / You thought that I'd be broke without you but I'm stronger."
Ariana Grande – Problem
Words to live by: "Head in the clouds got no weight on my shoulders / I should be wiser and realise that I got one less problem without ya."
Diana Ross – I'm Coming Out
Words to live by: "There's a new me coming out, and I just had to live / And I wanna give, I'm completely positive."
Corinne Bailey Rae – Put Your Records On
Words to live by: "Sapphire and faded jeans, I hope you get your dreams / Just go ahead, let your head down / You're gonna find yourself somewhere, somehow."
Beyonce – Single Ladies
Words to live by: "Acting up, drink in my cup / I could care less what you think / I need no permission, did I mention don't pay him attention."
Jason Derulo – Ridin' Solo
Words to live by: "I'm feeling like a star, you can't stop my shine / I'm loving cloud nine, my head's in the sky."
Big Sean – IDFWU
Words to live by: "Everyday I wake celebrating s**t, why? 'Cause I just dodged a bullet from a crazy b***h, I stuck to my guns that's what made me rich."
Kendrick Lamar – i
Words to live by: "I love myself"