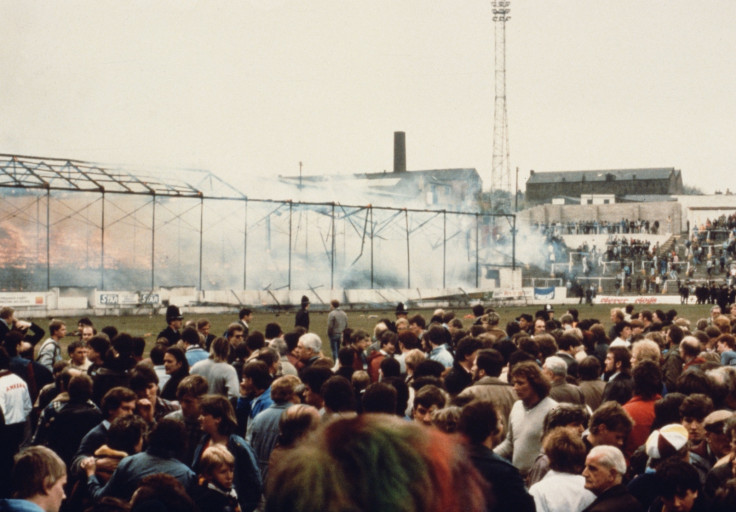 Labour's Andy Burnham has called for a fresh investigation into the Valley Parade disaster following claims Bradford's City former chairman had a history with fires at his businesses.
Martin Fletcher, author of the new book Fifty-Six: The Story Of The Bradford Fire, claims the blaze at the stadium which killed 56 people in 1985 was the ninth fire to be linked to the club's former chairman Stafford Heginbotham.
Fletcher, who survived the blaze but lost four members of his family on the day, never directly accuses the businessman of starting any of the fires, but asks, "Could any man really be as unlucky as Heginbotham had been?"
He also alleges Heginbotham, who died in 1995 aged 61, had financial problems prior to the fire and learnt it would cost him £2m to make the necessary safety upgrades to the ground following the club's promotion to the old Second Division.
Fletcher has also never accepted the previous inquiry's ruling that the fire at Valley Parade was an accident caused by a discarded cigarette, causing rubbish underneath the wooden stands to catch alight.
Shadow Health Secretary Burnham also believes the original inquiry, conducted just three weeks after the tragedy, was flawed and is calling for a new one.
"These are allegations of the most serious kind, and if a bereaved family member feels that they need to be investigated then they should be," he told the Guardian. "I have always felt that the original Popplewell inquiry was conducted with undue haste, and there is a concern that these matters were not thoroughly looked into at the time.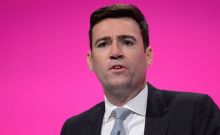 "I would call on the police to re-examine the quality of the original investigation into the fire at Bradford City, and in the light of this new information, consider whether a new investigation should be reopened."
Judge Justice Oliver Popplewell, who led the original inquiry into the tragedy, dismissed suggestions the fire may have been started deliberately.
Popplewell told BBC Radio Leeds: "I'm sorry to spoil what is obviously a very good story but I'm afraid it's nonsense for a number of reasons.
"I can quite understand after having previous fires some suspicion being raised but, as far as I'm concerned, we conducted our inquiry perfectly properly and I have no reason believe it was other than an accident."
West Yorkshire police said the force would consider any new evidence concerning the fire. Det Supt Mark Ridley, of the homicide and major inquiry team, said: "The jury at the inquest in 1985 delivered a verdict of misadventure.
"However, should any evidence come to light which was not available to Her Majesty's coroner at the original inquest, then we will consider its significance and take appropriate action."