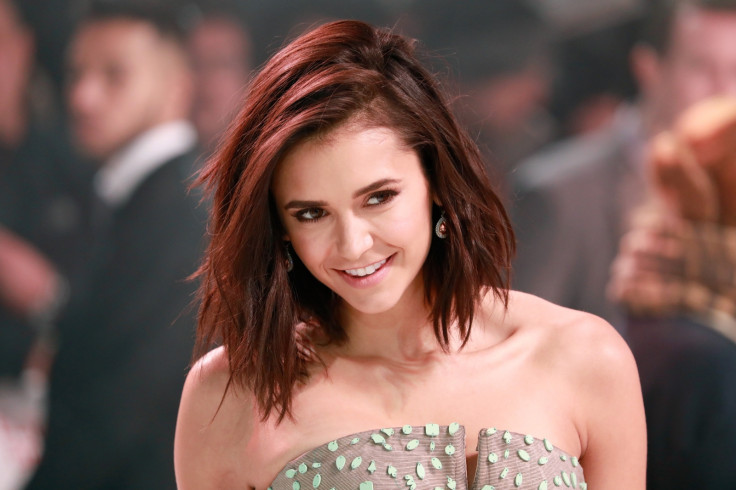 It's safe to say that Nina Dobrev is slaying on social media while she continues to save sharks and film conservation videos in Hawaii. Most recently, The Vampire Diaries actress treated her fans to a gorgeous image of hers in an olive-green bikini as she tried her hands at some camerawork.
Engrossed in the technical work as she took a position - for a change - behind the camera, Dobrev appeared to be the picture of perfection in the Instagram image.
Adding to the oomph, however, was the TV star's svelte figure and her minimal look as she worked her way into being a "sexy camerawoman".
Her latest upload comes along with a series of underwater snaps that show the actress swimming with magnificent sea creatures. And at other times she appears to be frolicking on the beach itself. Apart from enjoying the oceanic adventure, the 28-year-old actress has been busy working on her new project - Our Planet 360 - with shark conservationist Ocean Ramsey.
"These beautiful creatures were so friendly and serene gliding peacefully in the water," Dobrev wrote along with the recent Instagram video of hers swimming alongside sea turtles.
"Getting to swim with a wild reptile of the sea was beyond magical. Made me so sad to hear a few days ago that Trump is trying to cut funding for the preservation of these amazing beings. Their habitat is being threatened, she added.
If the pictures with the sea-turtle were breathtaking, an earlier image showed the Canadian star pulling some risky stunts as she appeared to be swimming with a shark. "Stay tuned for more sharky goodness," Dobrev's cheekily captioned the daredevil photo clicked by famous underwater photographer Stephen Frink.
Amid the flurry of oceanic snaps and beach frolics, however, Dobrev's fans seem to be having one gala time feasting their eyes on her gorgeous clicks.
Admiring her flawless looks, one fan wrote, "When does Nina not look good though... No matter what, she's so flawless. Knowing her heart makes me find her that much more beautiful. Definitely the prettiest woman in my book."