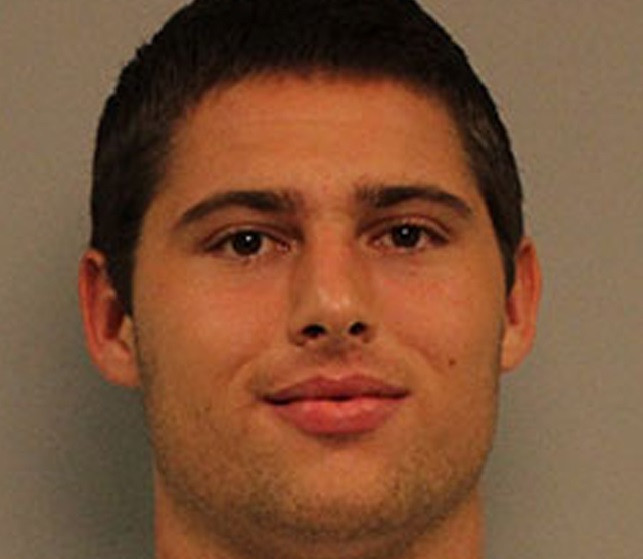 A Tennessee jury convicted former Vanderbilt football player Brandon Vandenburg on five counts of aggravated rape and two counts of aggravated sexual battery. The victim, a 21-year-old neuroscience and economics student at the time of the June 2013 attack, nodded in approval with the verdict.
At a press conference after the trial, assistant district attorney Jan Norman said: "She is one of the strongest people I know. She has incredible courage. She is an amazing, intelligent young woman."
The ex-football player was also found guilty of one count of unlawful photography. "Mr Vandenburg got pictures. Mr Vandenburg got videos that he shared with several other people," Norman said. "Mr Vandenburg got enjoyment out of it while it was happening, the enjoyment he got at that moment that is him benefitting from his actions."
The jury heard two weeks of testimony from witnesses including police, Vanderbilt students as well as the victim, who said she could not remember what happened that evening, only waking up in a strange dorm room.
Mack Prioleau, Vandenburg's roommate, said he saw Vandenburg, Cory Batey, Jaborian "Tip" McKenzie and Brandon E. Banks in the room.
Vandenburg's statement to police said that he sat on a bed and watched as three other football players assaulted the woman. "He served her up to three strangers — for whatever reason, it doesn't matter, is that he did it," Norman said in an ABC report.
Graphic images of the attack taken on mobile phones from the night were also shown to the jury, which Vandenburg had sent to his friends while the incident was happening.
The victim said in a statement she hoped it would bring an end sexual violence on college campuses: "Finally, I want to remind other victims of sexual violence: you are not alone. You are not to blame."
Vandenburg faces up to 25 years in jail.