Vanity Fair's 10 Best Dressed Celebrities of 2013: Kate Middleton Finally Loses No 1 Spot [SLIDESHOW]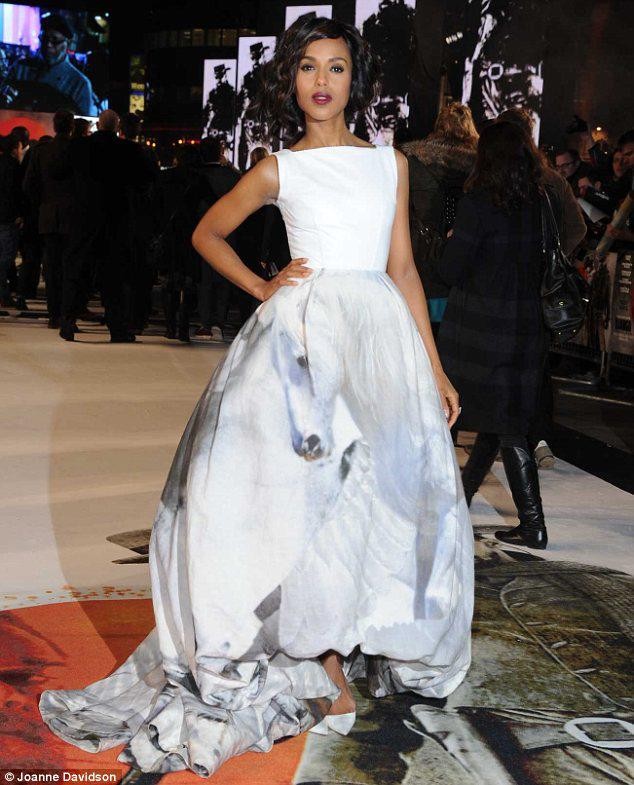 Vanity Fair's 2013 International Best-Dressed List has been released and the verdict reveals a mix of regulars and newcomers.
Kate Middleton features in the list for the fourth straight year, although the Duchess of Cambridge has finally relinquished her hold on the No 1 position. The 31-year-old duchess, now mother to Prince George of Cambridge, is now third in Vanity Fair's list.
On top of the pile this year is American actress Kerry Washington. The 36-year-old Django Unchained star, who has since turned heads in Hollywood as Olivia Pope in political drama/thriller television series Scandal, has gathered a strong following in very little time, with an unabashedly bold and confident fashion style.
Meanwhile, the duchess's seemingly impeccable sense of elegance and classic style shows little sign of diminishing post-pregnancy. And neither does her own fan following.
In between the Scandal actress and Kate Middleton is Justin Timberlake. The singer/actor is joined on the list by Keith Richards of the Rolling Stones and former Spice Girl Victoria Beckham.
A note on the magazine's website introduces the list:
"A new first lady-China's Peng Liyuan-sails onto the list, joining three top athletes, pop music's reigning queen, and a Rolling Stone. The Best-Dressed field may be ever shifting, but there's some classic glamour behind the looks of this year's honourees."
Check out the slideshow to find out the top ten best-dressed celebrities of 2013...
READ: Kate Middleton on Vanity Fair's List: The Dresses that Won the Duchess Two Best Dressed Awards [PHOTOS]
READ: Princesses in 2013 Vanity Fair's Best Dressed List: Kate, Letizia and Madeleine [SLIDESHOW]