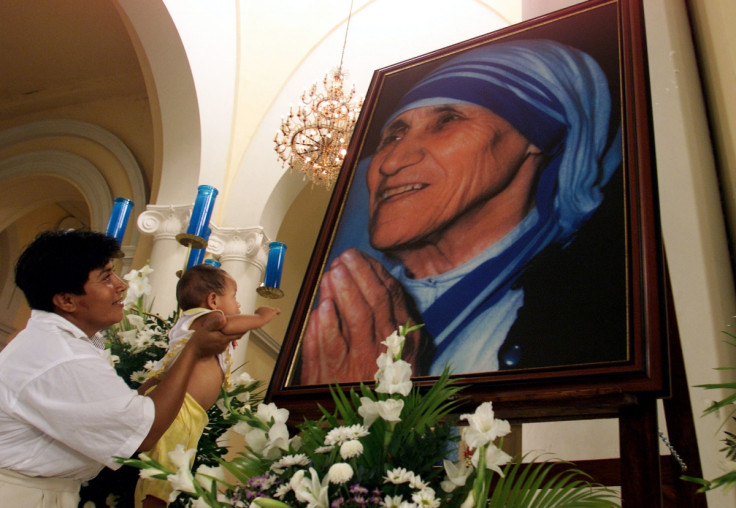 A Vatican committee is set to meet on 15 March to decide if Mother Teresa should be elevated to sainthood and become Saint Teresa. If the committee that is in charge of approving elevations gives the green light, Pope Francis will sign a decree to approve Mother Teresa's canonisation.
It is believed that the 1979 Nobel peace prize winner is among five others who are being considered for sainthood by the Vatican panel. Mother Teresa is the most high profile amongst the other nominations.
According to some reports, the canonisation is rumoured to be held on 4 September but it still remains uncertain if the Pope will travel to Calcutta, India, for the ceremony or if it will held in Rome. A holy figure can be officially canonised after at least two miracles are recognised as having occurred after their death.
Pope Francis recognised Mother Teresa's second miracle in December 2015. Her two miracles involved invoking her spirit to save people who are believed to be near dead or close to dying.
Mother Teresa was born to Albanian parents in Macedonia in 1910. She was awarded the Nobel Prize in recognition of her work, which involved founding the Missionaries of Charity to help the poor in the slums and streets of Calcutta.
Pope Francis has often spoken words of praise for Mother Teresa who passed away on 5 September 1997 at the age of 87. When he was an Archbishop, Pope Francis – then known as Jorge Mario Bergoglio – reportedly met the nun at a 1994 bishop synod held at the Vatican.
"Bergoglio had Mother Teresa behind him, nearby, and he heard her intervene often with great strength, without letting herself in any way be intimidated by this assembly of bishops," said Vatican spokesman, Reverend Federico Lombardi. "And from that he developed a great esteem for her, as a strong woman, a woman able to give courageous testimony."