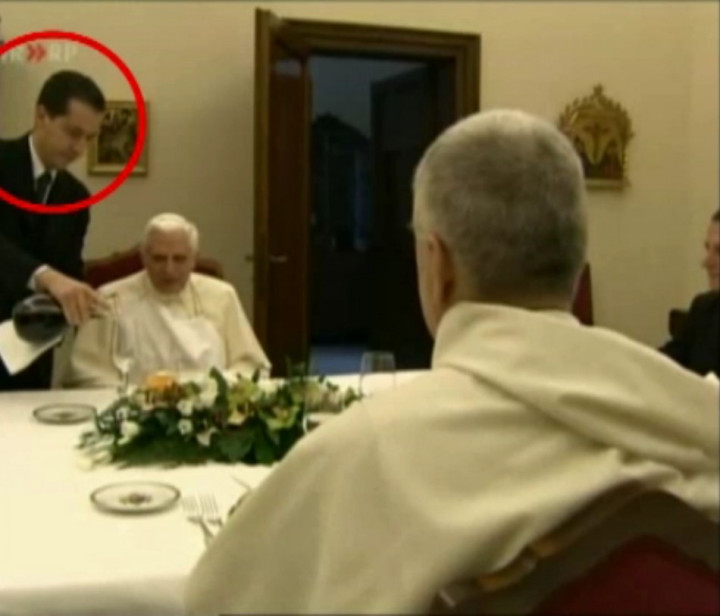 The source who leaked internal documents that exposed power struggles within the Vatican is allegedly the Pope's private butler, Ansa news agency reported. As in an Agatha Christie novel, it was the butler "who did it".
Vatican chief prosecutor Nicola Picardi has interrogated Paolo Gabriele, who has been detained and is accused of passing confidential information to the media in which allegations are made about corruption and mismanagement in Holy See affairs, and internal rows are exposed over its efforts to comply with international anti-money laundering regulations.
According to Papal spokesman Federico Lombardi, Gabriele had been under investigation by Vatican police after Pope Benedict XVI had appointed a commission of cardinals to investigate the Vatileaks scandal.
The daily Il Foglio quoted an unnamed source inside the Holy See, who claimed the whistleblower was the Pope's private butler. Meanwhile, other unnamed sources have rallied to Gabriele's defence, saying he is devoted to the Pope.
The scandal, which erupted earlier this year, was recently reignited with the publication of His Holiness:The Secret Papers of Benedict XVI by Italian journalist Gianluigi Nuzzi, which includes the contents of private letters and memos between Benedict and his personal secretary, Georg Gänswein.
Lombardi said in a statement that the book was an "objectively defamatory" work, which is a criminal act.
In his defence, Nuzzi claims sources inside the Vatican approached him with the documentation that he included in his book, which painted Vatican secretary of state Cardinal Tarcisio Bertone in a negative light.
Gabriele's detention came just hours after the Vatican sacked Vatican bank president Ettore Gotti Tedeschi for dereliction of duty, according to the Holy See.