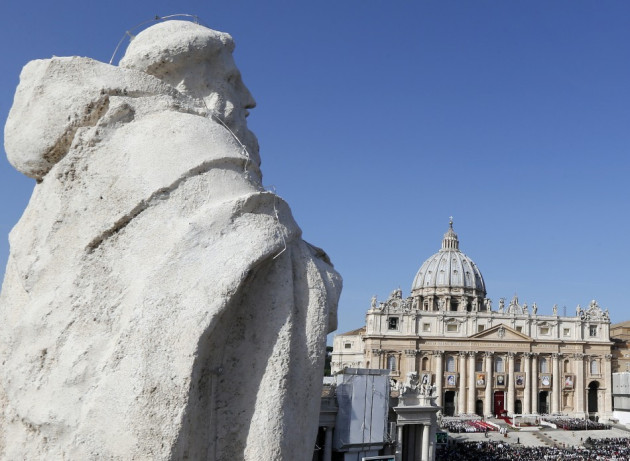 The Vatican has denied claims it has introduced a 'Big Brother' system to control its employees and their movements inside the Holy See following the "Vatileaks" scandal.
Vatican authorities allegedly fitted the identification card of each employee with a microchip able to locate the card holder anywhere inside the Apostolic Palace in Vatican City.
The palace has more than 1,000 rooms and hosts the Pope's apartments as well as the Vatican Secret Archives and the Sistine Chapel.
The new card is also reportedly designed to carry out the more routine task of clocking each worker's ins and outs.
The new monitoring system was due to come into effect on New Year's Day 2013 as part of a security clampdown launched after confidential papers were leaked by the Pope's former butler Paolo Gabriele, according to Italian newspaper La Stampa.
Other measures introduced alongside the tracking chip include the prohibition of Pope Benedict XVI's new butler from carrying out secretarial tasks, and the appointment of Slovenian priest and anti-espionage expert Mitja Leskovar, aka 'Monsignor 007', to oversee the Vatican security system.
However a Vatican spokesperson told IBTimes UK that employees' badges were last changed a few years ago and they don't contain any tracking device.
"We have been swiping our ins and outs with the same badge for several years," the spokesperson said.
Gabriele was initially sentenced 18 months in jail by a Vatican Court, having reportedly taken advantage of his close access to the pontiff to photocopy thousands of documents before handing them to journalist Gianluigi Nuzzi.
Gabriele was later freed after receiving the Pope's pardon in December last year.