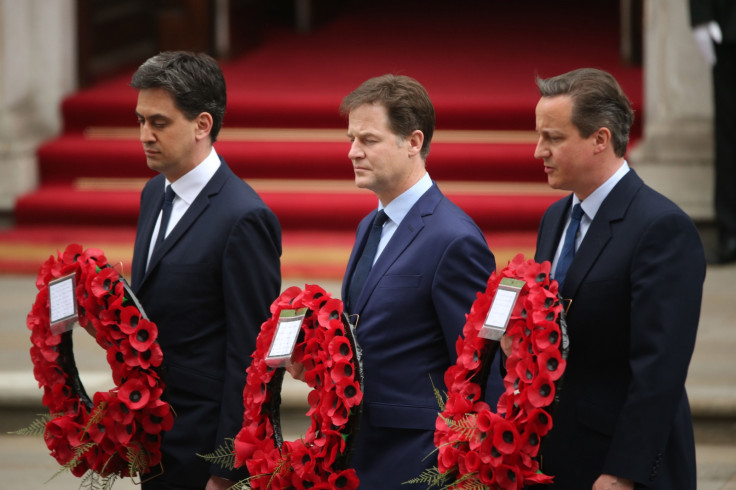 A service has taken place at the Cenotaph in central London to formally mark the 70th anniversary of the VE Day celebrations.
The Duke of York was joined by newly re-elected prime minster David Cameron, SNP leader Nicola Sturgeon and the recently resigned Ed Miliband and Nick Clegg at the commemorative event in Whitehalll.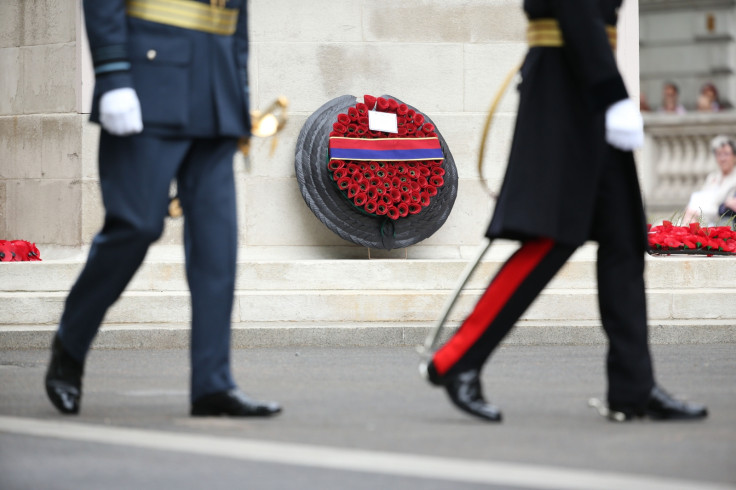 The Duke of York, representing the Queen, led the wreath-laying ceremony, which was followed by a two-minute silence at 3pm and a reading of Sir Winston Churchill's famous speech when he declared an end to Second World War in Europe on 8 May 1945.
The excerpt was read by the former prime minister's great-grandson, Randolph Churchill.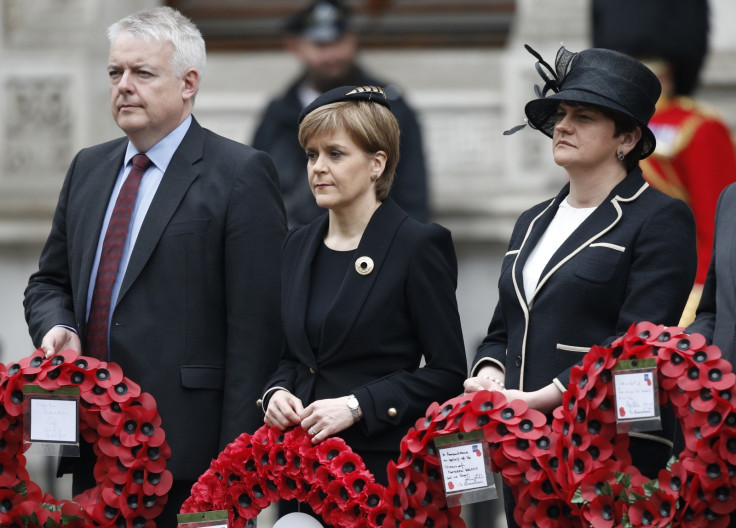 More than 100 veterans watched the service led by the Bishop to the Armed Forces the Right Reverend Nigel Stock.
The event was part of a three-day long celebration to commentate the end of Second World War in Europe.
Later on 8 May, more than 200 beacons, known as the "flames of peace", will be lit in more than 100 locations across the UK. The first one will be lit by the Queen and the Duke of Edinburgh at the top of the Long Walk at Windsor Castle at 9.30pm.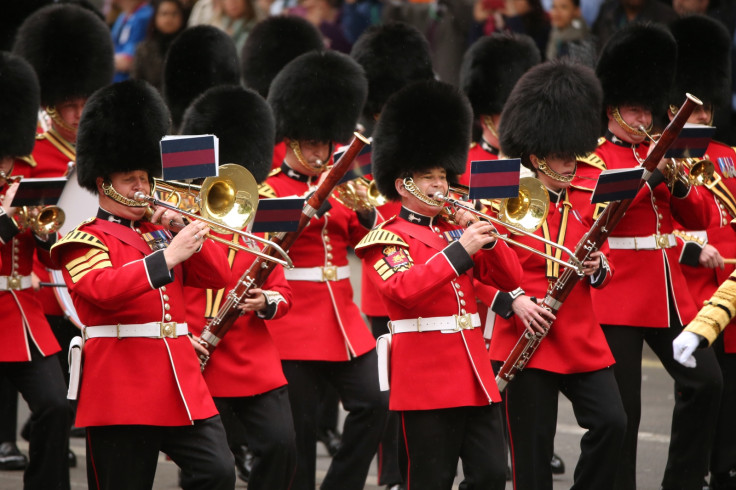 The Houses of Parliament, St Paul's Cathedral and Trafalgar Square will also display V-shaped illuminations to commemorate when the iconic structures were lit after years of blackout in 1945.