The mother of murdered toddler James Bulger has been blamed for her son's death by a Twitter troll.
Denis Fergus, who carries the picture of her son on her Twitter profile, said the cruel jibe had "ruined" her evening.
James was murdered in 1993 by Robert Thompson and Jon Venables, who kidnapped the infant from a shopping centre near Bootle, Liverpool before torturing and killing him.
The Twitter post claimed that Fergus "was too blame [sic]. She let go of James' hand." The message was deleted, but not before Fergus could read it.
In response, Fergus told her 20,000-plus Twitter followers: "Cant believe that some1 on here is still blaming me 4 my sons murder it took me a long time 2 stop blamin myself thanx 4 ruining my evenin."
Fergus's husband Stuart told the Mirror that the message "affected Denise. Twitter have got to act against trolls. They face no consequences. It's gutless."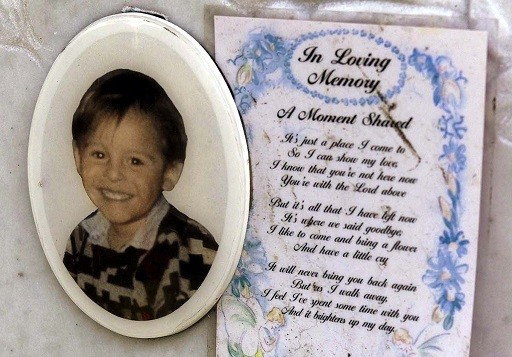 Thompson and Venables were both sentenced to 10 years in jail. As an adult, Venables was imprisoned on separate charges relating to child abuse images in 2010.
Bulger's mother has previously spoken of her struggle against the pain of what happened to her son two decades ago. When Venables was freed from prison earlier this year, Fergus said she felt like she had failed James.
She told Channel 5: "I feel like I've totally let James down. I thought I was finally getting somewhere and they've pushed me off the cliff. I can't believe how I'm getting treated and I don't know why they're treating me like this."
Social media was put in the spotlight earlie when images purportedly of Venables today were posted on Twitter. A police investigation followed because his identity is a secret.