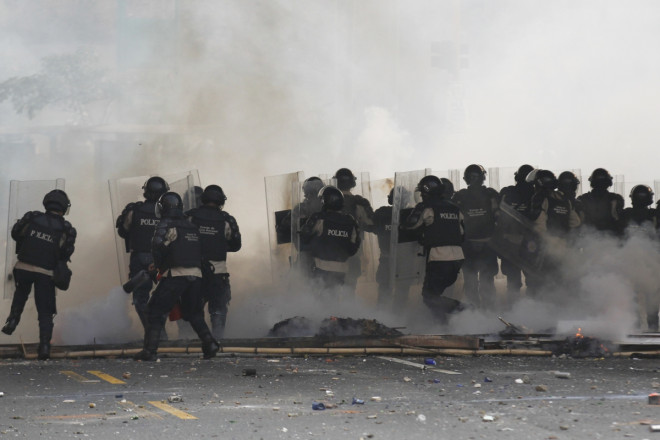 Venezuela's information minister has called for an investigation into crossword puzzles in a local newspaper that has allegedly incited violent protests with conspiratorial messages.
Delcy Rodriguez tweeted: "El Aragueno daily sends encrypted messages linked to the conspiracy and violence in its crosswords! We have requested an investigation."
Street protests in Venezuela flared in the last two months, with the opposition blaming the government's left-wing policies of president Nicolas Maduro for high inflation, crime and shortage of many household staples.
A total of thirty-five people have been killed in protests, according to government's figures.
Opposition MP Maria Corina Machado returned to the capital Caracas after the National Assembly stripped her of her parliamentary immunity.
She repeatedly called for the removal of Maduro, who was elected last year.
Maduro announced the arrest of three air-force generals for "plotting an uprising" against the government.
It is not the first time Venezuelan newpapers have been accused of inciting mischief through crosswords.
In 2012, Venezuelan crossword compiler Neptali Segovia was accused of hiding a coded assassination message in a puzzle. He denied using the brain-teaser in the Ultimas Noticias newspaper to incite the murder of late president Hugo Chavez's brother Adan.