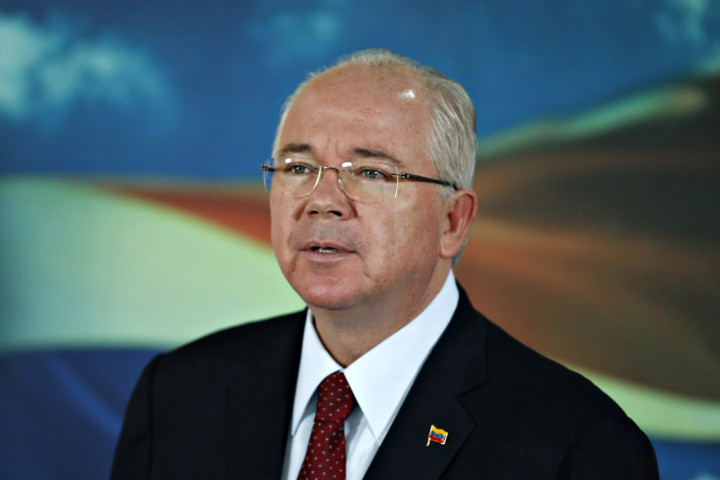 Major oil producing nation Venezuela is willing to cut its production if other member countries in the Organization of the Petroleum Exporting Countries (OPEC) decide to control supply amid a plunge in the prices of the commodity, according to media reports.
Venezuela's Foreign Minister Rafael Ramirez said his country would make the proposal to limit supply and strengthen prices at the next meeting of OPEC members, and he expects all members would support the proposal. The OPEC members are meeting in Vienna on 27 November.
OPEC is a Vienna-based intergovernmental organisation of 12 oil-producing countries, which consists of Algeria, Angola, Ecuador, Iran, Iraq, Libya, Kuwait, Nigeria, Qatar, Saudi Arabia, the United Arab Emirates, and Venezuela. The countries represent about 40% of the world's oil supply.
Ramirez, who serves as Venezuela's representative to the OPEC, said cutting production could improve oil prices, adding that the fair price for a barrel of oil is $100 (£63.8, €79.7).
The South American nation has been one of the largest affected by the recent decline in oil prices. The country largely depends on revenues from oil for its debt payments and social programmes.
Industry experts are expecting the OPEC to agree on limiting production levels at the next meeting.
Oil prices continued to gain on 21 November after it rose $1.23 at $79.33 a barrel on the previous day, on expectations that the OPEC would take action to stop prices from falling. The prices plunged about 30% since mid-June amid abundant supply but tepid demand.
Brent crude for delivery in January is trading up 0.33% at $79.59 per barrel as at 1:20 am ET.