Human rights groups have denounced the "baseless conviction" of prominent Venezuelan opposition leader Leopoldo Lopez after he was jailed on Thursday (10 September) for nearly 14 years. The 44-year-old, who was arrested and held in a military prison since February 2014, was found guilty of inciting 2014 anti-government protests in which more than 40 people were killed.
Human Rights Watch said the conviction "exposes the extreme deterioration of the rule of law" in Venezuela. José Miguel Vivanco, its Americas director, said: "This case is a complete travesty of justice. In a country that lacks judicial independence, a provisional judge convicts four innocent people after a trial in which the prosecution did not present basic evidence linking them to a crime, and the accused were not allowed to properly defend themselves."
After a lengthy session at the Palace of Justice, judge Susana Barreiros declared Lopez, who heads the Voluntad Popular (Popular Will) political party, had masterminded the violence and street riots that erupted for three months.
Prosecutors ruled the politician's speeches sent subliminal messages and constituted a call to violence, although he had publicly called for peaceful resistance to current President Nicolás Maduro's government, and was incarcerated during most of the troubles.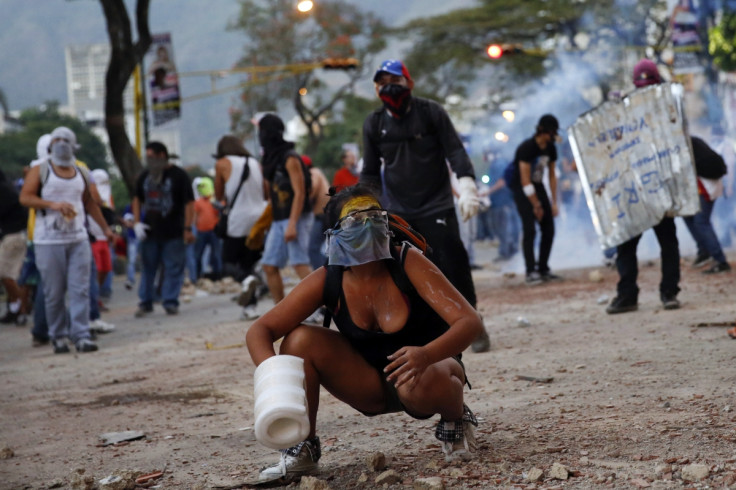 Lopez has returned to Ramo Verde military jail, where he is to serve a sentence of 13 years and nine months. Three students whose cases were linked to Lopez's were also sentenced, two to four years and six months, and one to more than 10 years. They were granted conditional liberty.
'Serious irregularities'
But Lopez's defence team claimed there had been serious irregularities in the trial. It highlighted the fact the judge hearing 138 witnesses for the prosecution but only one of the 50 witnesses and pieces of evidence submitted by the defence. Human Rights Watch also claimed the trials involved "egregious due process violations and failed to provide evidence linking the accused to a crime".
Lopez's family, meanwhile, said he has been in solitary confinement for most of his 19 months in prison, while opposition supporters claim the Maduro government has been trampling his human rights.
The US and United Nations have called for the politician's release, with US Assistant Secretary of State for Western Hemisphere Affairs, Roberta Jacobson, saying she was "deeply concerned" by the conviction.
"This is not only an attack on liberty and legality... but also a provocation to the Venezuelan people," said Jesus Torrealba, leader of the opposition coalition which includes Lopez's Popular Will party.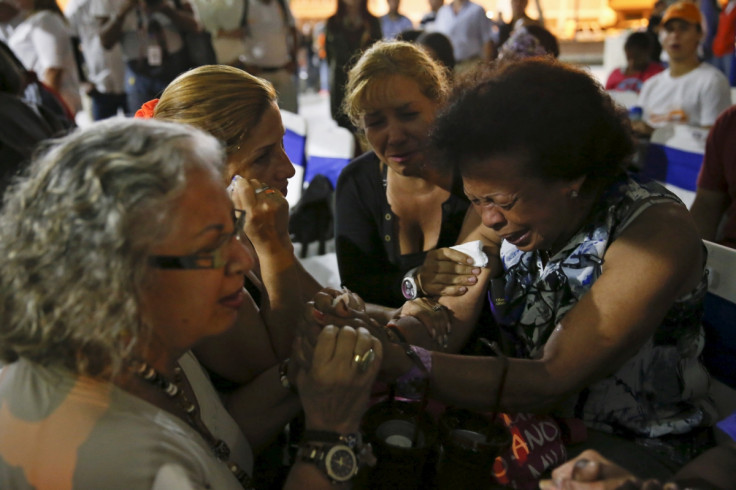 Diverging opinions
Opinions in Venezuela have been divided about the hardline opposition leader. Lopez's critics highlight his involvement in the 2002 failed coup attempt against late President Hugo Chavez. His supporters, however, say he is a scapegoat for Maduro during the country's economic crisis that has led to shortages of basic goods.