Hundreds of families are being evicted from a half-built, 45-storey skyscraper that dominates the Caracas skyline and is often called the world's tallest slum.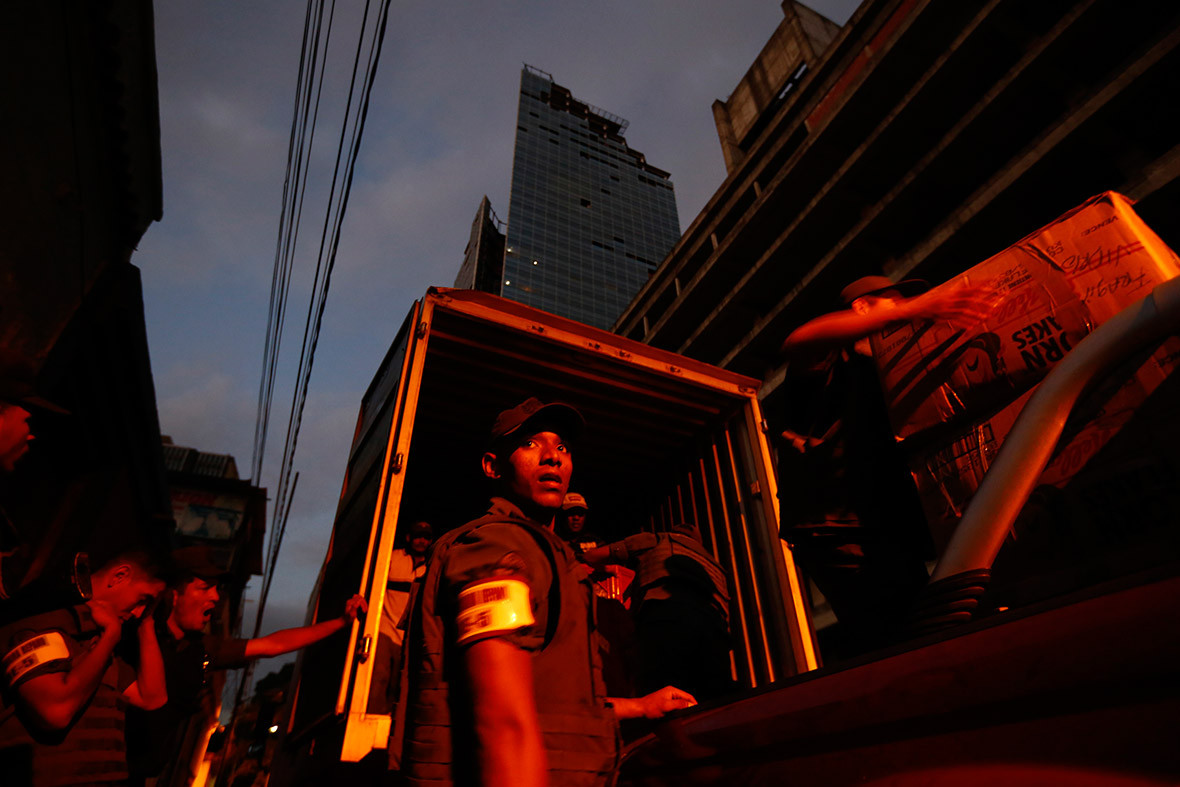 Venezuelan soldiers and officials have begun moving residents out of the "Tower of David", which was originally intended to be a bank centre before work on it was abandoned in 1994.
Residents are being moved to new homes in the town of Cua, south of Caracas, under the state's Great Housing Mission project - a flagship policy of late socialist leader Hugo Chávez.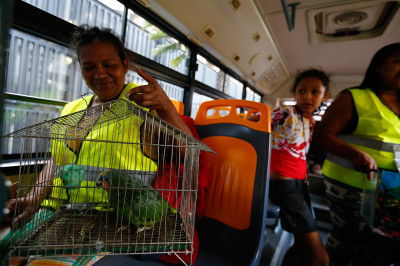 Nicknamed after its developer, financier and horse-breeder David Brillembourg, the Tower of David was viewed by many Caracas residents as a focus for crime gangs and a symbol of property "invasions" encouraged in the Chávez era.
Squatters began occupying the unfinished building in 2007 and about 3,000 people called the tower their home.
Work was sufficiently advanced by the time construction halted for the first 28 floors to be habitable, though the squatters had to brick up dangerous open spaces and put in their own basic plumbing, electrical and water systems.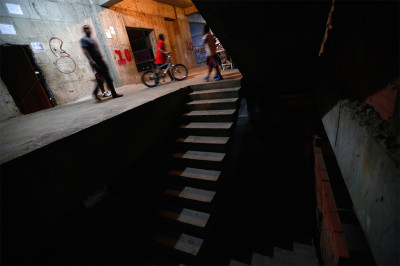 Life was far from easy. Occasionally, people fell off dangerous ledges. Running water reached only the fifth floor, forcing those above to carry water by hand. There were no lifts; residents could use motorcycles to travel up and down the first ten floors but had to walk up the stairs for the remaining levels.
Residents said the building became a refuge from the city's crime-ridden 'barrios' and had turned into something of a model commune.
The vistas, however, matched those of the city's smartest high-rise buildings. "The view was so beautiful," mused caterer Robinson Alarcon, 34, who spent five years on the ninth floor and was leaving with his wife and three children.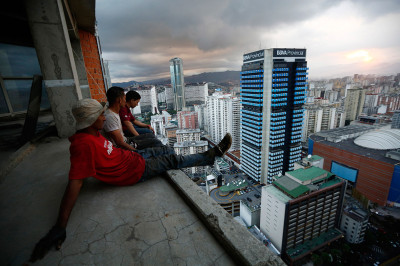 The building was featured an episode of US TV drama Homeland. In an episode called Tower of David, Nicholas Brody (played by Damian Lewis) was held captive and watched in horror as a gang tossed a thief off the skyscraper.
Venezuelan President Nicolás Maduro's government has not yet said what it will do with the tower but one local newspaper reported Chinese banks were buying it to restore to its original purpose.
Politically, the tower was a stronghold of "Chavismo". "This is all thanks to the 'comandante'," said Carlos Francisco, 36, a plastics factory worker loading up his belongings. "First, that he let us live here. And now that he built us new homes. May he rest in peace."