The United States declared Venezuela a national security threat and ordered sanctions against seven officials from the oil-rich country. The US move has triggered "anti-imperialist" rallies, military exercises and a proliferation of graffiti condemning "gringo" interference.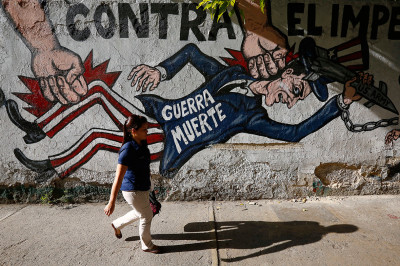 Venezuelan President Nicolas Maduro denounced the sanctions as an attempt to topple his government. It accused Washington of planning military attacks and wider Cuba-style trade sanctions. State TV has been playing old footage of the US invasions of Grenada and Panama.
"President Barack Obama... has personally decided to take on the task of defeating my government and intervening in Venezuela to control it," Maduro said in a televised address. The embattled president denounces the Yankee empire almost nightly on national television.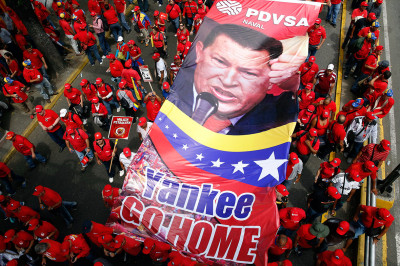 The US is inadvertently enabling Maduro to play the nationalist card skilfully employed by his charismatic mentor Chavez, whose populist style and focus on social welfare made him hugely popular among the poor for most of his 1999-2013 rule.
Opposition politicians said Maduro was cynically exploiting the diplomatic flare-up with Washington to amass powers, justify repression and distract Venezuelans from economic problems including acute shortages.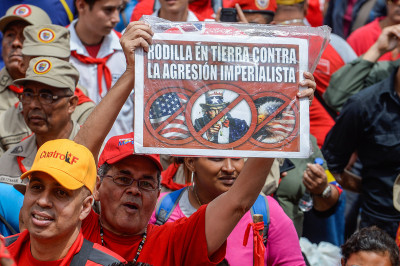 The leaders of South America's leftist governments have come out in support of Venezuela.
The sanctions effectively confirm Venezuela as the US's primary adversary in Latin America, a label that was for decades applied to Communist-run Cuba until Washington and Havana announced a diplomatic breakthrough in December 2014.