Venezuela: The Store-grab Model of Fight against Inflation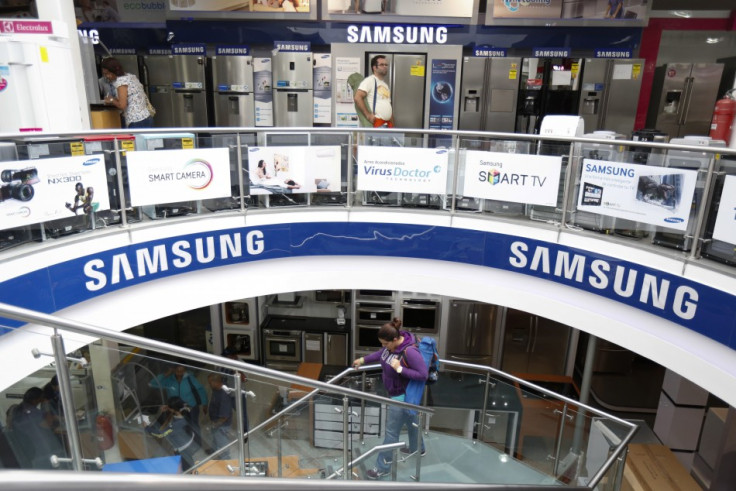 In Venezuela, socialism can arrive through the barrel of a gun. If "parasitic bourgeoisie" tries to wage a "war" against the country by selling consumer goods at steep prices, the government would send troops to capture retail stores.
The store managers are threatened with prosecution and the paramilitary offers mouth-watering discounts on televisions, refrigerators, air-conditioners and other household appliances.
Bargain-hunters turn up in massive numbers, milling around the stores impatiently for their turn.
But then President Nicolás Maduro plays the part of the charming street hawker.
"Be calm, these products will stay where they are... There's no need to sleep outside store doors. Nobody should despair. Nobody should get anxious," Maduro, whose radical method of fighting soaring inflation created chaotic scenes in front of electronics retail stores, said in a televised address.
According to the latest reports, Venezuela is planning to take control of more retail stores and sell wares at rock-bottom prices, saying businesses are waging an economic war against the country.
Maduro had sent troops to take control of stores owned by retail chain Daka, where people could buy consumer goods at far lower prices than before.
"This is for the good of the nation ... Leave nothing on the shelves, nothing in the warehouses ... Let nothing remain in stock!" he said.
National guardsmen carrying assault rifles were positioned around outlets of the Daka electronic goods chain to order managers to lower prices or face prosecution. Many managers have already been arrested in the five-store Daka chain, the BBC reported.
The crackdown will be expanded to other retail chains selling clothes, shoes and automobiles, and stores would be forced to sell at "fair prices" in the coming weeks, the AP reported, citing sources.
Price Controls on All Consumer Goods
The president plans to extend price controls to all consumer goods, set legal limits on businesses' profit margins and take over other businesses, if he wins decree powers in Congress.
According to Maduro, the country's soaring inflation at 54% and other economic woes are fuelled by "parasitic bourgeoisie". He says rich businessmen and right-wing politicians backed by the US are behind this.
"The ones who have looted Venezuela are you, bourgeois parasites," Maduro said, accusing Daka of raising some prices of products beyond 1,000% of cost. He particularly pointed out a washing machine being sold for 54,000 bolivars (£5,362; $8,571) at the official exchange rate of 6.3 bolivars/dollar).
He further noted that an air-conditioning unit was priced at 36,000 bolivars (£3,580; $5,730) at Daka, while the same unit cost 7,000 bolivars (£700; $1,113) in state shops.
Owners of the Daka chain have not responded to the allegation, while the opposition holds the government responsible for high inflation, investor flight and a dwindling economy.
Barclays Capital estimates that companies have transferred about $150bn out of the country in spite of the exchange controls introduced by president Hugo Chavez a decade ago, and that an average of $20bn a year has been smuggled out over the past five years.
Opponents of Maduro's economic policies say that excessive government controls and persecution of the private sector need to be blamed for price distortions caused by black-market currency rate which is nearly 10 times higher than the official price.
Only a limited amount of US dollars are sold at 6.3 bolivars, but given the short supply, retailers and importers are compelled to buy products through the black market at costs ten times higher.
"I have to buy goods with black market dollars at about 60 bolivars, so how can I be expected to sell things at a loss? Can my children eat with that?" a businessman who did not want to be identified told Reuters.
Maduro, who was anointed in power by iconic leader Chavez before his death, still retains support from the poor who constitute a large section of the population, as they benefit from generous state welfare programmes.
But the economic problems seem to have begun weighing on Maduro's popularity, which has dropped 10 points in recent months to 41%, according to pollster Datanalisis.
Local elections due next month will be the first test of Maduro's popularity after the presidential vote in April this year in which he narrowly beat opposition leader Henrique Capriles.
© Copyright IBTimes 2023. All rights reserved.