Opposition leaders in Venezuela have claimed that they have validated enough signatures to initiate the next step towards triggering the recall referendum that seeks the ouster of President Nicolas Maduro. The opposition accuses the president of leading the country towards an economic crisis marked by food shortages, blackouts and looting.
The opposition said with more than 326,000 signatures of voters already validated, they are set to move to the next stage of the process that will require four million people to sign a second petition.
Referendum co-ordinator Vicente Bello said the number of validated signatures had "clearly exceeded the minimum needed" and electoral officials must now validate the process and set in motion the second phase. The opposition was required to have signatures of at least 195,000 voters, who signed the recall referendum petition in April, validated by Friday (24 June).
Opposition leader Henrique Capriles tweeted "Mission accomplished!" and added, "Despite all the obstacles, we reached the goal."
Hundreds of thousands of Venezuelan voters queued for hours to give their fingerprints at the electoral offices to authenticate their signatures on the recall referendum petition during the week-long validation process.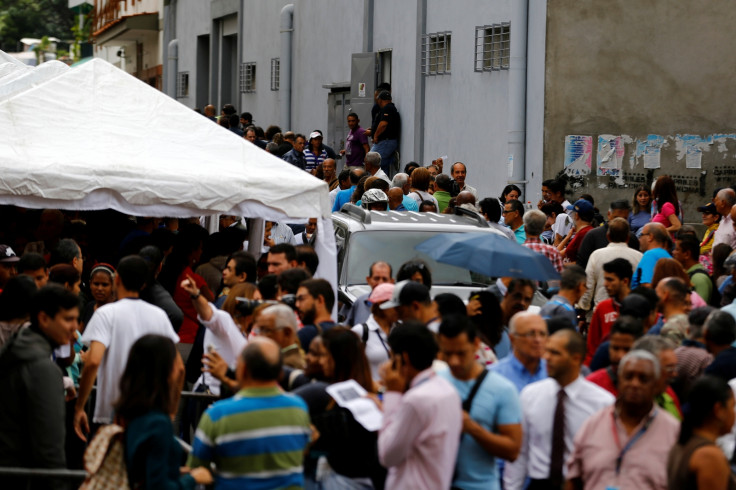 With the successful completion of the validation process, the opposition now faces the next challenge of collecting nearly 4 million signatures in three days to activate the actual recall vote. A recall referendum, if held this year, would result in the removal of Maduro, The Wall Street Journal reported, citing polls. However, for the opposition to grab the ruling position, they would have to garner more votes than the 7.5 million received by the current president in the 2013 election.