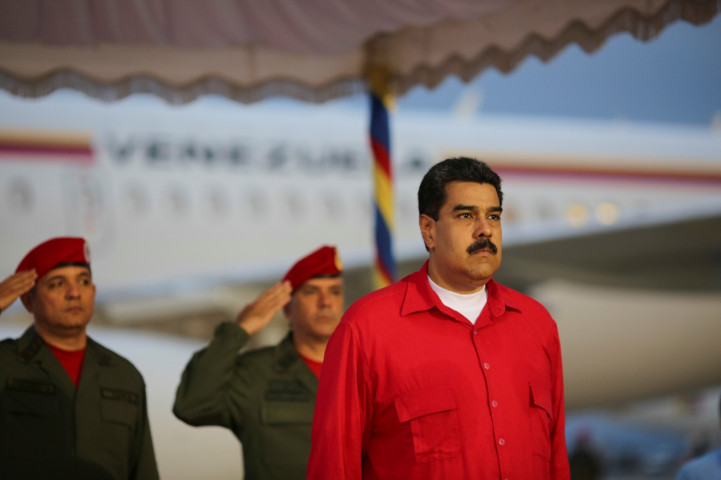 Venezuela's National Electoral Council (CNE) on Thursday (20 October) suspended a signature collection drive for a recall referendum against President Nicolas Maduro, prompting an outrage from the opposition. The electoral body said it was acting in accordance with the courts.
The council said in a statement, "In adherence to the constitution, the National Electoral Council abides by the decisions ordered by the tribunals and has sent instructions to postpone the process of signature gathering until new judicial instructions are known."
Courts in at least four states of Venezuela ruled that there was fraud in the first round of the signature drive in June, where the opposition collected signatures from 1% of the electorate. At the next stage, the opposition would have required getting signatures from at least 20% of the country's population, which translates to four million people.
This suspension is the latest blow for the centre-right opposition party, Democratic Unity Roundtable (MUD), whose aim of carrying out a referendum through a series of preliminary petitions now looks impossible, according to AFP. The opposition had hoped to conduct the last stage of the process needed to call a referendum next week.
Henrique Capriles, leader of the opposition said that the officials were "pushing toward a very dangerous scenario in which the crisis worsens". Another opposition legislator, Jorge Miller tweeted saying, "We have a government of thieves using power to maintain itself. But in the street the people are demanding a recall, and no one will stop us!"
Maduro's number two, Diosdado Cabello said later at a rally on Thursday: "Let us hope that those responsible will now be sought out and detained and go to prison for the deception they have committed."
The opposition needed the referendum to be held this year, because according to the constitution of Venezuela, if Maduro loses a referendum this year, it will prompt a presidential election that polls indicate the opposition is likely to win. But, if the plebiscite is held next year, he would be replaced by Maduro's Vice-President, with the socialists effectively remaining in power.