In honour of late socialist leader Hugo Chavez, Venezuela's President Nicolas Maduro on Friday (7 October) announced the creation of a peace prize. Maduro has expressed his wish to present this newly-created award to Russian President Vladimir Putin.
He announced this in a ceremony held to unveil a statue of Chavez, his mentor, which was designed by a Russian artist.
"I've decided to create the Hugo Chavez prize for peace and the sovereignty," Reuters quoted Maduro as saying during a televised broadcast. "I think President Vladimir Putin deserves this Hugo Chavez award," he continued, describing the Russian president as a "fighter for peace".
The winners of the annual prize will receive a miniature replica of Chavez's statue, Maduro added. The prize will be awarded to both national and international figures who, he said, have "excelled in the struggle for peace".
Maduro's announcement came hours after the Nobel Committee awarded the Peace Prize to Columbian President Juan Manuel Santos for his "resolute" efforts to seal a landmark peace agreement with Marxist Farc rebels in the country's 50-year-long civil war.
Russia has been Venezuela's ally for a long time, a reason why he chose Putin to be his first recipient, Maduro said. Besides, the Opec nation, under Chavez's 14-year rule, has openly challenged Washington's hegemony in the region while seeking and establishing alliances with the US's rivals including Russia and China.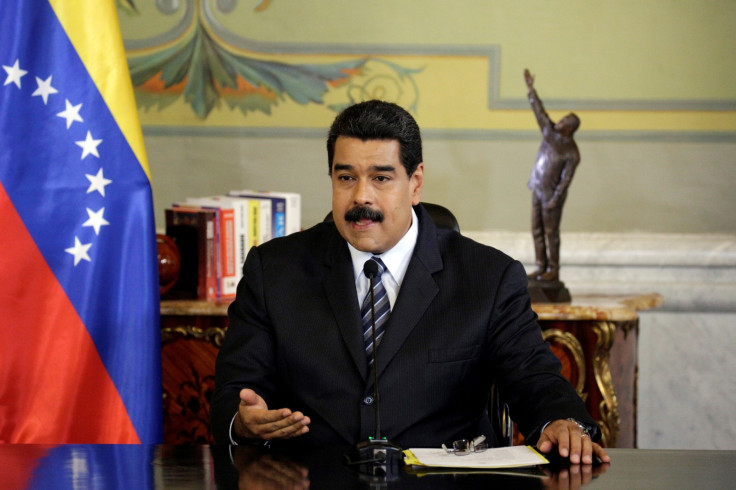 Maduro has been criticised for the ongoing political and economic turmoil in Venezuela and is facing uncertainty over retaining his position. His opponents have blamed him for the staggering humanitarian crisis in the oil-rich country, which has now plunged into deep recession leading tens of thousands of people to protest against the current government. Triple digit inflation and acute shortage of food and medicine supplies has led Venezuelans to looting and riots.
However, defending himself, the Venezuelan president has blamed the current situation on an "economic war" as his opposition's attempts along with the US to bring about a coup d'état in the Latin American country.