Venetian locals and conservationists saw the end to a decade long struggle to ban cruise ships from entering the canals of Venice. The Italian government has passed a law stating that cruise ships weighing more than 1,000 tonnes will not be permitted to enter certain waterways of Venice.
From September, larger vessels will have to dock at Lombardia and Fusina instead of the docks near the city centre. More vessels are to be re-routed by 2020, according to statements from Italy's minister of transport Danilo Toninelli.
There are multiple reasons behind the ban of large vessels. Venetian residents and conservationists have been worried about the erosion of the canals caused by the large ships. Canal erosion contributes to the flooding problem Venice faces every year.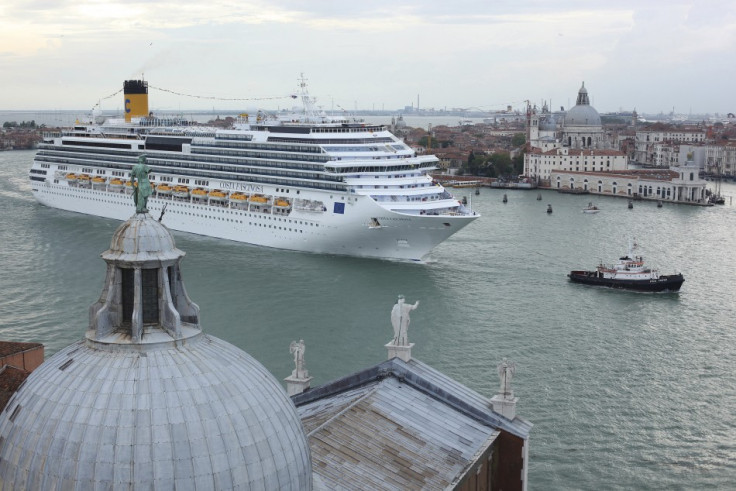 Apart from the canal conservation, Venetians are also perturbed by the cruise ships destroying the image of the Venetian skyline. The historic city loses its charm when it is crowded by mammoth modern cruise ships.
An incident in June seems to be the catalyst for the ban. MSC Opera, a cruise ship, crushed a boat and crashed into the Giudecca canal close to the St Mark's Square. The crash left five people injured and the waterways disrupted. Venetians were seen protesting with "No big ships" and "Ship out of the lagoon" signs.
In 2018, Venice welcomed 594 cruise ships and the city receives 25 to 30 million visitors annually, reports ABC News. CNN also reports that per Port Authority, about 32,000 cruise ship passengers visit Venice daily between April and October.
Adam Goldstein, chairman of Cruise Lines International Association, has stated that the cruise industry is prepared to work in accordance with the ban and that tourism to Venice will not be affected. The Mayor of Venice and the cruise industry are working together to find viable alternative routes for cruises to safely approach the city.
The environmental impact of the cruise ships has managed to negate the financial benefits of tourism in many countries. Cruises docking at Barcelona have also been reduced by the Mayor of Barcelona to mitigate environmental damages. Many more popular cities may soon follow the footsteps of Barcelona and Venice.