In pictures: At Venice Carnival 2018, you're free to be what you want to be
Venice carnival costumes are changing. It's not just fabulous ballgowns for women and black cloaks for men. Why should the women have all the fun?
Every day for the next couple of weeks, the city of Venice becomes one giant costume party, with thousands of cloaked, masked and robed revellers showing off their elaborate finery or lurking menacingly in the dimly-lit canal-side alleyways.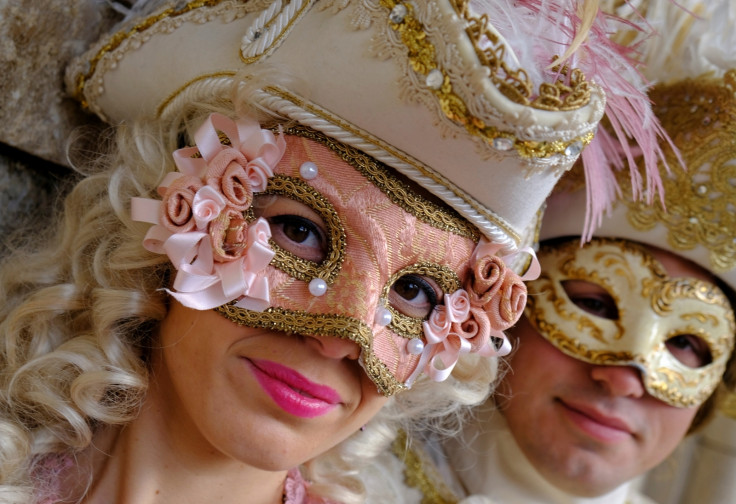 Although most visitors stick to the traditional Carnival costumes of baroque gowns and bejewelled masks for women and black capes and menacing masks for men, they are not mandatory. More and more visitors are using Carnival as an opportunity to design the fabulous creation they've always fantasised about.
It doesn't have to be Venetian. It doesn't have to be traditional. You're free to be who – or what – you want to be. You could change your gender. Maybe even your species. That's the joy of the mask – nobody knows who or what you were before Venice. While you're in Venice, that person doesn't exist.
(And then there are those who simply wear their regular clothes with the addition of a mask, but let's not encourage that.)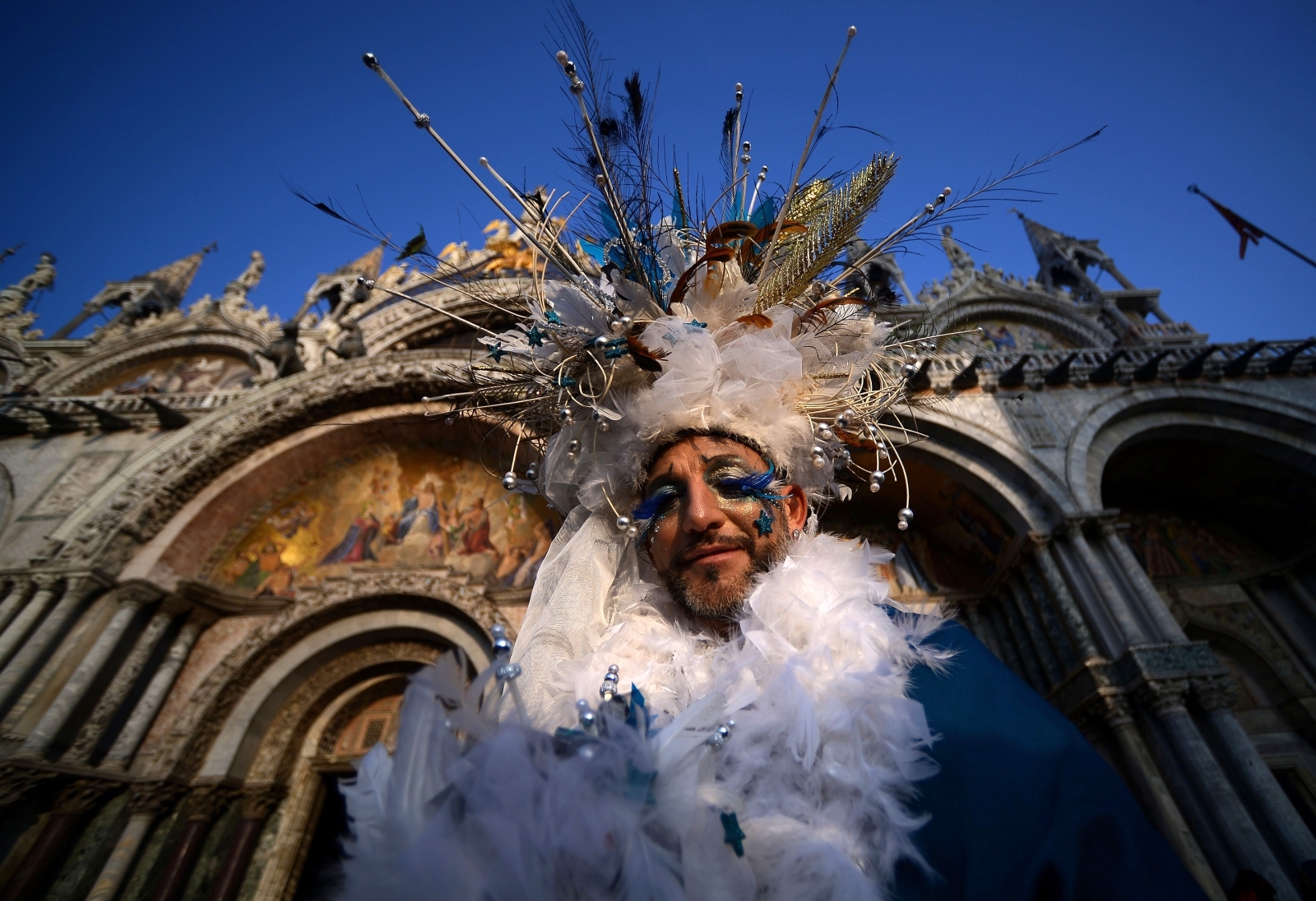 The Carnevale di Venezia is one of the oldest carnivals in the world. Carnival madness first began in the 11th century as a period of excess before the rigours of Lent, the 40 days of fasting that precede Easter in Christianity.
During this period, Venetians could hide their identities behind masks and do as they pleased. It was seen as a pressure valve to ease class tensions, allowing the poor, for a brief and controlled moment, to break Venice's rigid, oligarchical social order. In the 18th century, masks were used by noblemen in order to protect their anonymity when voting on council matters.
The event fell into decline during the 18th century, but was revived in 1979 with great success. Nowadays it is considered a good excuse to don a mask and costume, parade around the city and enjoy the live music in the main squares of the city.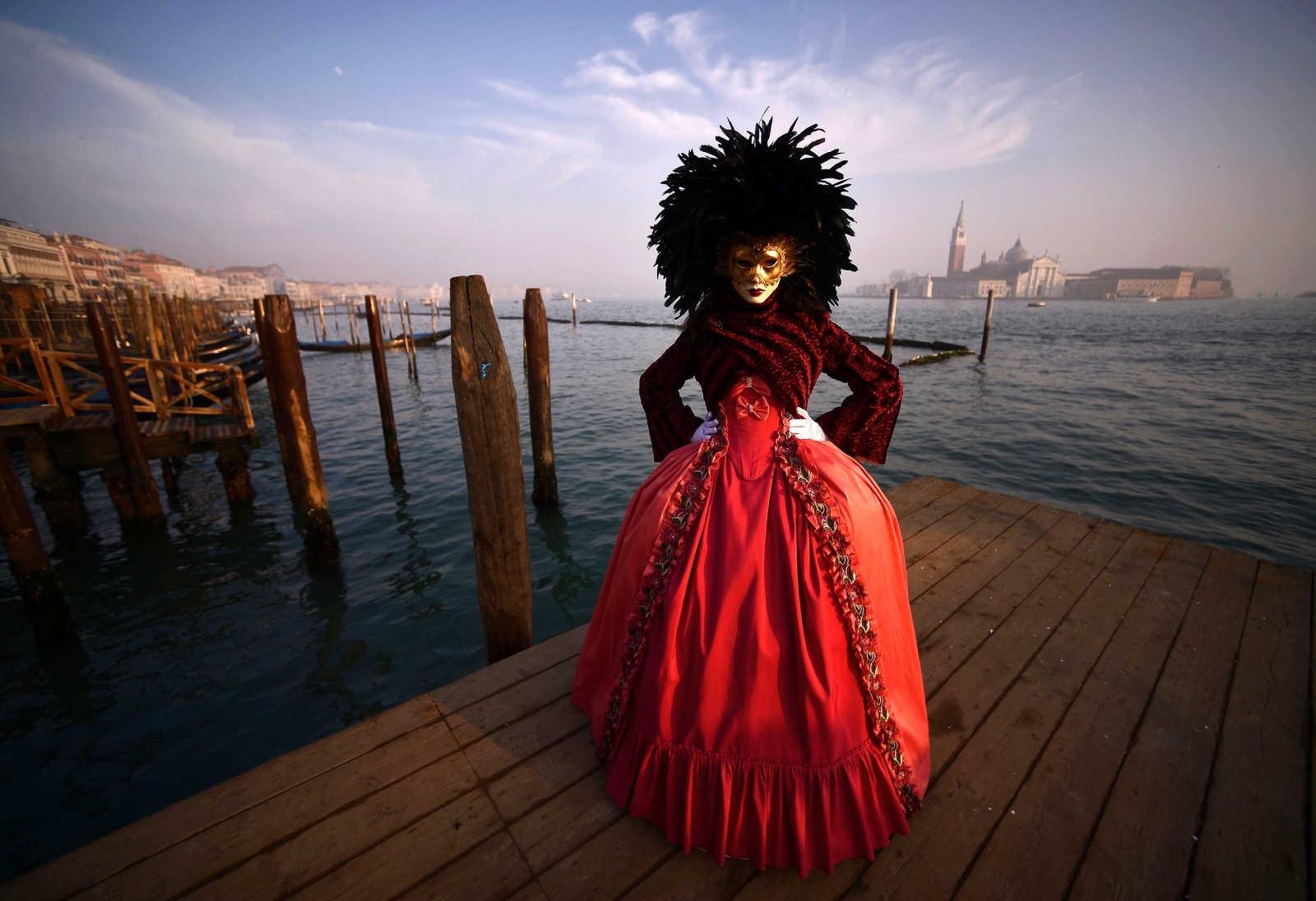 During the contemporary carnival, masked balls are held in ancient Venetian palaces, while concerts and gondola parades are organised in the piazzas and along the canals. Over 17 days, the lagoon city fills with thousands of tourists from across Italy and the world.
This year's Carnival kicked off on Saturday (27 January) with the traditional regatta, a chaotic parade on the Cannaregio Canal. The hundreds of vessels packed onto the waterway included gondolas, rowing boats and a giant rat – an annual fixture and a tongue-in-cheek emblem for the city that supposedly has six rats for every resident.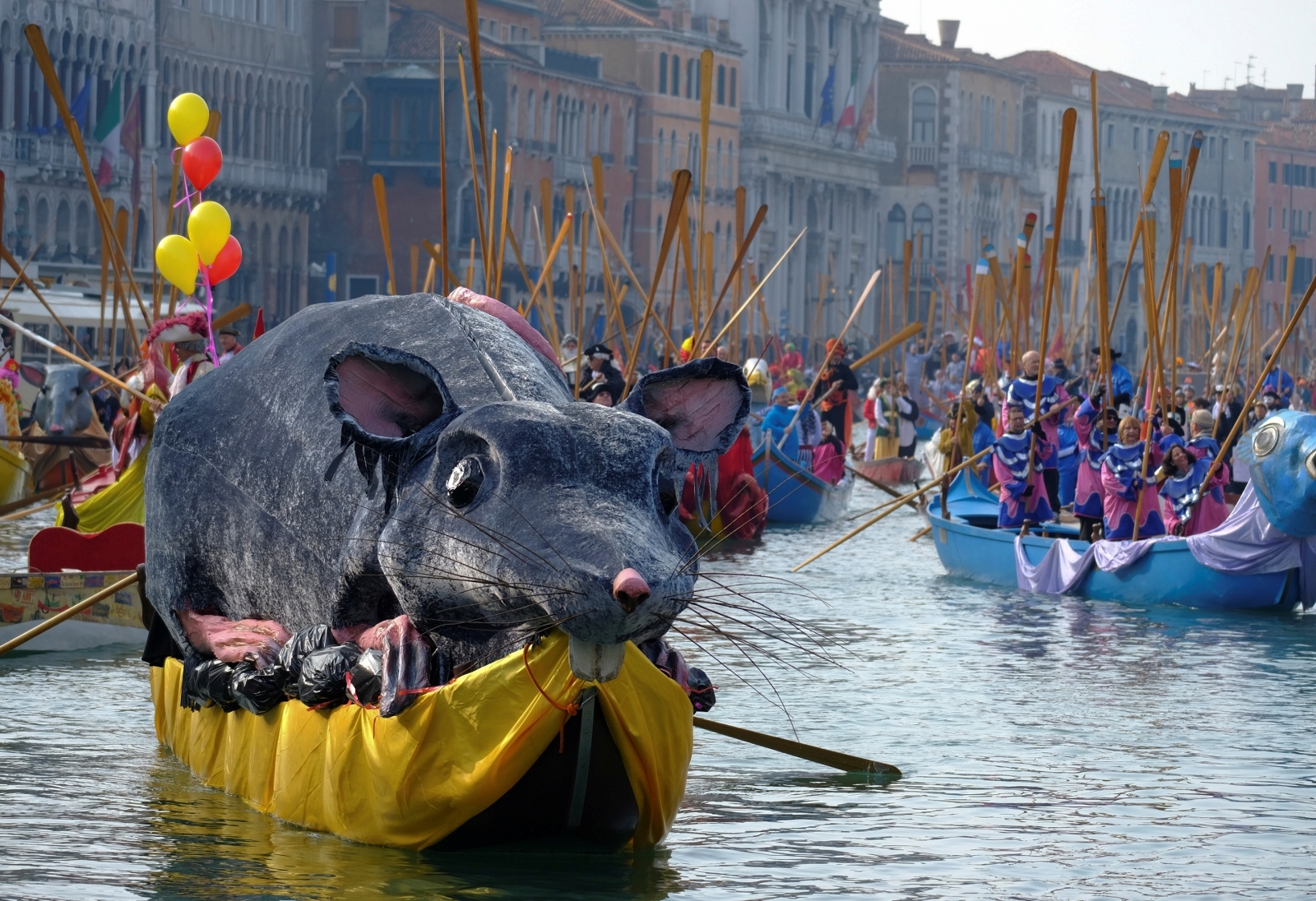 Making its debut in this year's parade was a gondola carrying a mannequin of US President Donald Trump, complete with a missile and a big red button.
This year's carnival runs until February 13 with a full programme of activities including masked balls in ancient Venetian palaces.