As the world's tallest water slide Verrückt has openened in Kansas, US, IBTimes UK looks at the five tallest water slides in the world.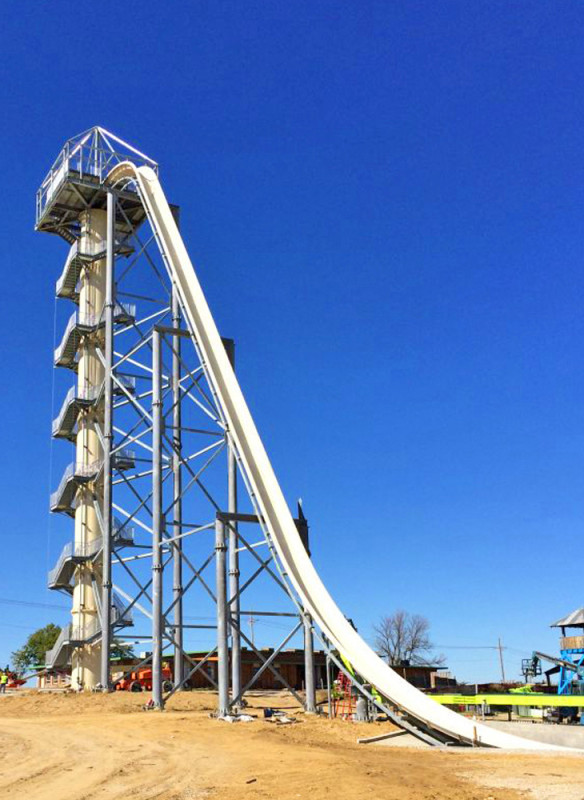 Verrückt 168.7 feet (51.38metres) – US
Verrückt, German for insanity, is the name of the 168-feet- and-7 inch- tall- waterslide in Schlitterbahn water park in Kansas City.
The slide, taller than the Niagara Falls, was certified as the world's tallest slide by a Guinness World Records judge in April.
Riders, who have to climb 264 steps to reach the top - descend to ground level at speeds up to 65 miles per hour (mph).
The slide opened to the public on Wednesday 9 July 2014.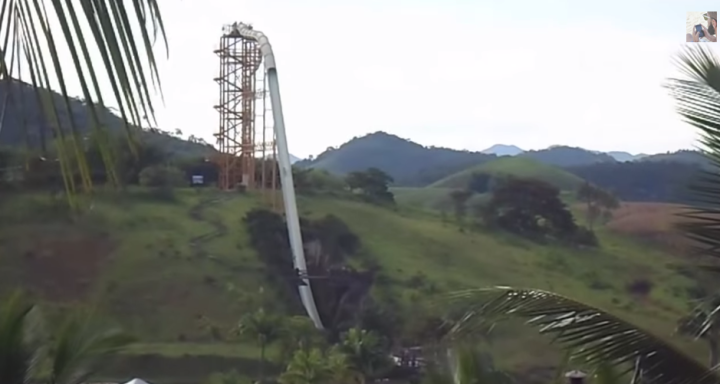 Kilimanjaro 164 feet (49metres) – Brazil
The Kilimanjaro slide is located in Aguas Quentes Country Club, in Barra Do Pirai, Brazil.
This slide- which is 160 feet tall – is built on the side of a hill.
Riders can reach the speed of 60mph.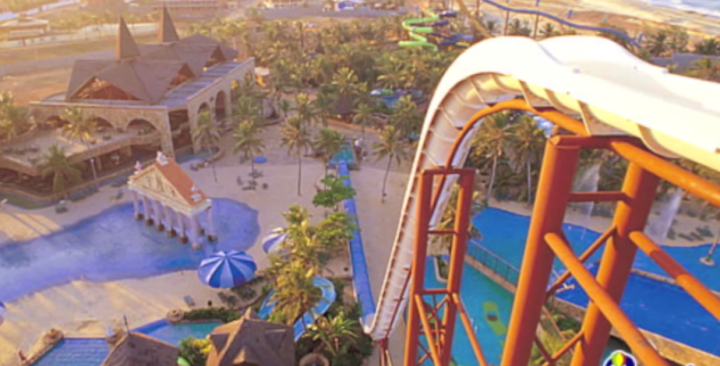 Insano 135 feet (41metres)– Brazil
Built in Beach Park in Fortaleza, Brazil, the Insano waterslide is 134 feet tall, the equivalent of a 14-storey building.
According to Martha Carolina, a staff member of Beach park, riders "Start panicking and sometimes they really start crying. Normally they're all Europeans, Germans, Russians and French."
Riders can reach a speed of 65 mph.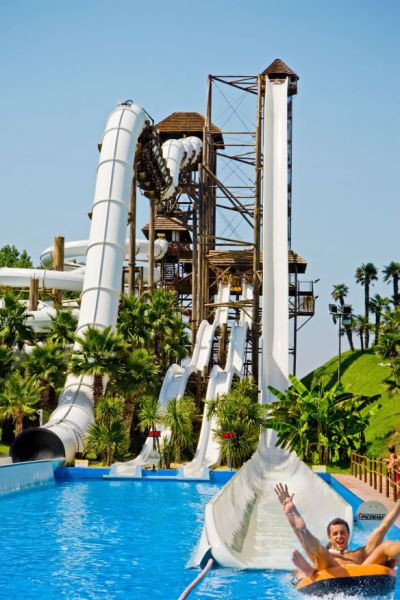 Spacemaker 132 feet (40.2 metres) – Italy
The 132-feet-tall Spacemaker is located in Aqualandia water park in Venice, Italy.
Three to four passengers descend the slide on an inflatable raft and reach a speed of 62 mph.
Aqualandia said: "Spacemaker has been defined 'the slide of VIPs' by national TV since many people belonging to the TV and show business venture along its exciting descent every year."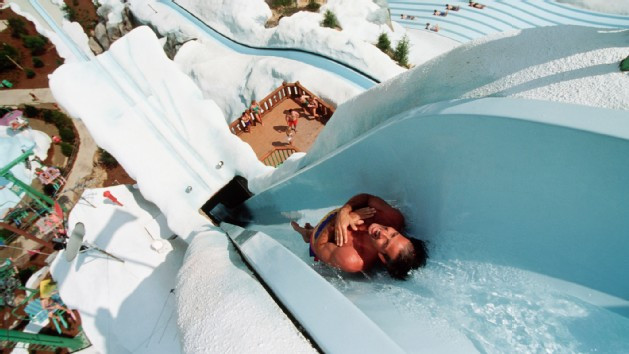 Summit Plummet 120 feet (36.6 metres) - US
This 120-feet-tall slide is located in Blizzard Beach Water Park in Walt Disney World Resort in Bay Lake, Florida.
Riders reach a speed of 50 to 60 mph.
One rider said: "Summit Plummet is so steep that riders can't see anything if they peer over the edge of the slide before they get down into position. It takes blind faith to accept that there is, in fact, a continuous slide that will deposit riders at the base of the mountain."