Veteran Tory Tim Yeo is Second MP Dumped as Cameron Plea Falls on Deaf Ears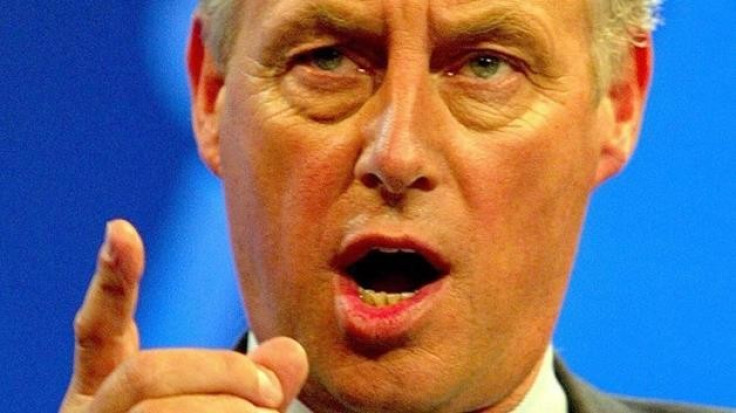 Clear signs of the strained relations between prime minister David Cameron and the Tory grassroots have come with the decision by a second local party to refuse to back their sitting MP as a candidate for the general election.
South Suffolk's 68-year-old MP, Tim Yeo, was deselected by his local activists despite the fact both the prime minister and chancellor George Osborne had pleaded with members to back him.
The decision came only days after another Tory, 59-year-old Anne McIntosh, was deselected after a battle with local officials in her Thirsk and Malton constituency in Yorkshire. She too had the prime minister's support.
While she bitterly vowed to fight the 2015 poll as an independent, standing against whoever becomes the official Tory candidate, Yeo admitted defeat and said he would support his successor.
Former environment minister Yeo has been an MP since 1983. He was recently investigated by Commons authorities over business links but was cleared of any wrongdoing.
But his local party were said to be unhappy with his performance, claiming he had not devoted enough time to his constituency and been virtually "invisible". There were also concerns over his attendance in Westminster and how much time he devoted to his business interests.
McIntosh had faced similar claims amid suggestions of factional fighting in the local party in Yorkshire.
The embarrassment for Cameron, however, comes from the fact the local activists ignored his support for the MPs and ditched them in secret ballots anyway.
The prime minister last year described McIntosh as a "most assiduous" MP while, in a letter to Yeo, he made a personal plea for him to remain as MP.
"I very much hope that you will be selected to stand as the Conservative representative in this seat again, so that you can fight to continue representing your constituents in the next Parliament, as you always have done in the past, with tenacity and commitment.
"Your considerable expertise in rural issues and the environment has been of real benefit to our party and our country."
Other ministers, including the Chancellor, also backed him although some refused to do so.
Yeo had demanded a secret postal ballot of local party members after they originally de-selected him, but it was clear that the 600 activists were unpersuaded by the leadership's direct intervention and confirmed the de-selection.
There was even one report that, during the earlier hearing Yeo pretended to be receiving and rejecting phone calls from David Cameron in an apparent attempt to impress the meeting.
There have been regular complaints that the prime minister is too distant from local activists and has not done enough to keep them happy so these de-selections are being seen as a clear expression of that frustration.
What is worrying Tory bosses is that this might be the start of something bigger, with local associations lining up to ditch long-serving MPs they are unhappy with and possibly seek out younger, more active candidates.
But the last thing the Tories need as the general election draws closer is a series of damaging, public and bitter de-selection battles that would give the impression of a party at war with itself and lacking in discipline.
© Copyright IBTimes 2023. All rights reserved.