Vicar who quoted Bible to stop teen boy from seeing girlfriend becomes first to be convicted of spiritual abuse
Reverend Timothy Davis used prayer and scripture to control the boy's life.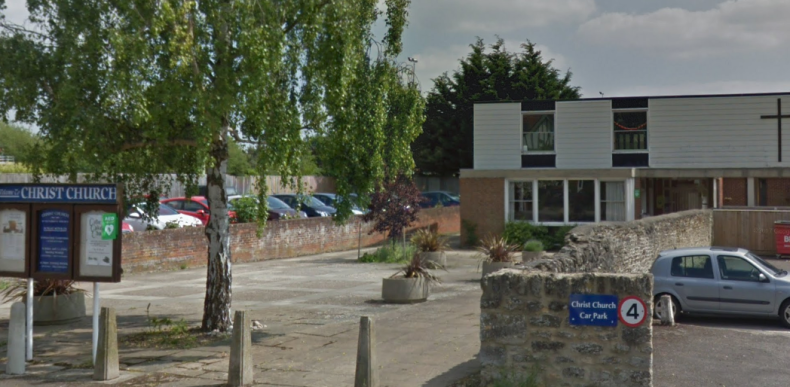 A vicar used prayer and scripture to control a teenage boy and bully him out of seeing his girlfriend, a tribunal has heard.
The Reverend Timothy Davis, of Christ Church Abingdon, Oxfordshire, held nightly one-on-one sessions in the boy's bedroom, each lasting up to two hours.
Davis had moved into the house of the boy's family and would become angry if he did not attend services because he was with his girlfriend, whom the vicar dubbed as "evil" and "poisonous", often quoting the gospel of St Matthew.
The boy, who was aged 15 and 16 at that time, told a tribunal he was uncomfortable with the vicar hugging him and he felt forced to pray with him because he was told "God was saying that is what I should do".
The pair went go to the cinema, to dinner and to London to see a musical, but the boy who cannot be named, found that the religious mentoring was "too intense but he found it impossible to tell TD that he wanted less contact", the Telegraph reported.
It took mother a year to realise that something was amiss with the vicar's behaviour in 2012 and 2013. There was no suggestion of sexual contact.
The tribunal ruled that the vicar "lacked propriety" and did not heed the effect his behaviour was having on the boy.
"At this time [the boy] was 15/16 doing his GCSEs and TD was a Vicar in his 50's leading a very large and successful Church: the imbalance in the relationship is obvious," the judgment said.
Davis could have the right to practice as a vicar removed, although his punishment has not yet been decided.
A spokesman for the Diocese of Oxford said: "Abuse of spiritual authority and power falls far short of the obligations and duties of those in Holy Orders.
"The findings of the tribunal show that, sadly, Tim Davis betrayed the trust of everyone involved in a youth mentoring program at Christ Church Abingdon. None more so than the young man and his family who offered their home and hospitality to him.
"The behaviour and actions of Tim Davis during this period are in no way reflective of acceptable church practice."