A jailed child murderer who killed his girlfriend's two-year-old son using "extreme violence" may have his sentence increased after the Attorney General deemed it too soft.
Craig Smith, from Birkenhead, Merseyside, killed toddler Teddy Tilston on 1 March 2017 at the family home in Woodville Road.
The child had injuries to his head, ear, upper lip, neck, jaw, abdomen and back with doctors believing the toddler suffered massive bleeding after a killer blow to the stomach.
Smith was handed a life sentence, with a minimum term of 17 years, in November after Liverpool Crown Court heard how he used "extreme violence" to kill the child.
Smith was also convicted of the actual bodily harm of Teddy's twin sister Cassidy, who was taken to hospital with a head injury earlier on the day of his death.
Now the 28-year-old former labourer and bar manager could have his sentence, implemented by High Court judge Mr Justice Neil Garnham, increased at the Court of Appeal.
The Liverpool Echo has reported that the Attorney General, Jeremy Wright, QC, has referred the case to the Court of Appeal after reviewing it under the Unduly Lenient Sentence Scheme.
The scheme allows the Attorney General to review certain sentences handed out to more serious crimes that have been flagged up by a member of the public as too short.
Cases are only referred to the Court of Appeal if the Attorney General believe there has been a significant error by the sentencing judge. This does not mean the sentence will definitely change.
A spokesperson told the Echo: "The Attorney General has referred Craig Smith's sentence to the Court of Appeal and the case is due to be heard on January 18."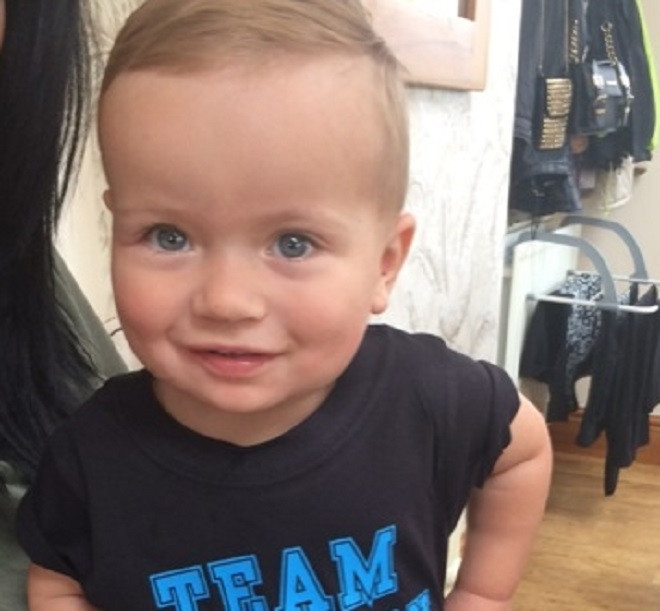 The court had heard how Smith, who was addicted to cannabis, called 999 on the day of Teddy's death claiming the child had "swallowed water" in the bath.
A post-mortem revealed Teddy had 42 visible injuries, in addition to a minor bleed on the brain when he died, and the court was told he showed no signs of having drowned.
The children's mother Ashleigh Willett, was convicted of child neglect, after "failing to secure medical assistance" for her children but was spared jail and sentenced to 12 months in prison, suspended for two years.
The Echo reported last month that Smith had a price place on his head and his possessions stolen by other prisoners while he was on remand at HMP Liverpool.