Vice News documentary reveals Jeremy Corbyn's turbulent relationship with UK media
A behind-the-scenes documentary into Jeremy Corbyn's life at the top of the Labour Party reveals the leader's turbulent relationship with the British media. The left-winger even accuses the impartial BBC of being biased against him during the 30 minute long film for Vice News.
"There is not one story on any election anywhere in the UK that the BBC will not spin into a problem for me. It's obsessive beyond belief. They are obsessed with trying to damage the Labour Party," Corbyn claimed.
Elsewhere, the veteran Labour politician attacks award-winning Guardian columnist Jonathan Freedland during a phone conversation with his head of strategy Seamus Milne, currently on secondment from the left-leaning paper.
"He's not a good guy at all – he seems kind of obsessed with me," Corbyn declared, after Freedland penned a critical piece about Labour's anti-Semitism scandal.
The New Statesman's respected political editor George Eaton also comes under fire for being the "worst judge of anything" by top Corbyn aide Andrew Fisher.
Meanwhile, Milne alleges that one of the Labour leader's team regularly leaks Corbyn's agreed attack lines for Prime Minister's Questions (PMQs).
"It is very annoying because it only happens about a third of the time but it obviously gives them a little bit of extra time," the communications director said.
The documentary, filmed over the course of eight weeks, also included a rare interview with Corbyn's wife, Laura Alvarez. She stressed that she is proud of the Labour leader, but revealed "he's not very good at housework".
The film also captured Corbyn's reaction to Ken Livingstone's suspension from the party for allegedly making anti-Semitic comments.
When pressed on the matter, the Labour leader said: "The problem was Ken made inappropriate remarks, a decision was made to suspend him from party membership so they can be investigated and that's where we are at."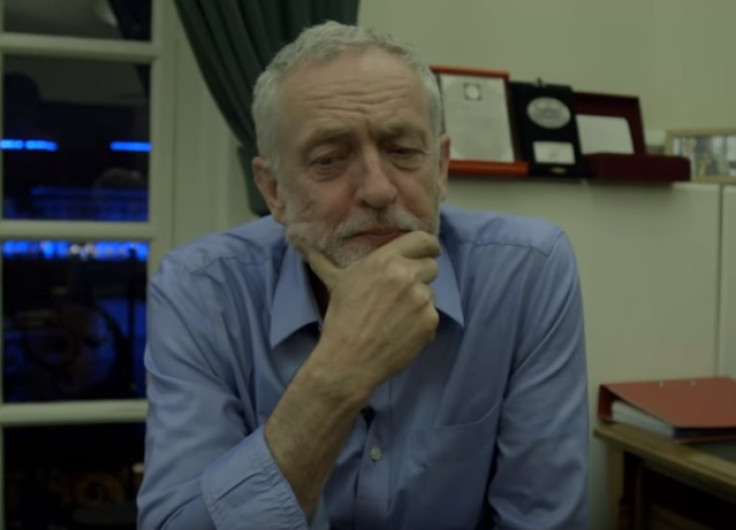 © Copyright IBTimes 2023. All rights reserved.