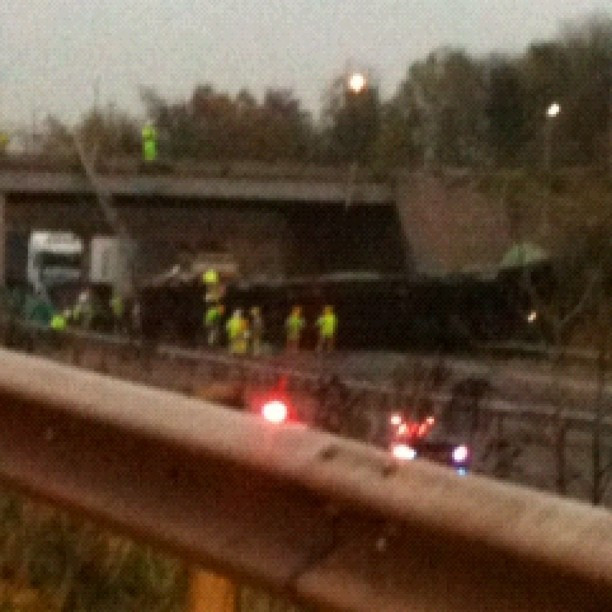 The man who died when the lorry he was driving toppled onto the M56 on Nov. 7 has been named by police as Tony Sainsbury.
The 42-year-old from Walton in Liverpool died after his lorry, containing household goods, fell from a bridge onto the M56 motorway below at around 15:24, blocking the road.
North West Air Ambulance attended the scene, near junction 11 at Daresbury, along with firefighters and police.
Both carriageways on the M65 were closed until 04:00 Nov. 8.
Miraculously there were no other casualties
Mr Sainsbury worked for haulage firm Eddie Stobart. "The company is currently helping Cheshire Police with its investigations into the cause of the accident," said Andrew Tinkler, Chief Executive of Stobart Group.
"Stobart Group would like to pass on its sincerest condolences to the family of the driver at this extremely difficult time and we will be offering them our full support."
This latest accident comes after the 34-car pile-up on the M5 on Nov. 4 killed seven and injured 51.