Following Antonio Conte's arrival at Chelsea, 38 players would leave the club on loan. Many would have wondered why Victor Moses never became number 39.
Had you suggested before the season started that Cesc Fabregas would lose his place in the Blues' first-team at the expense of the former Crystal Palace winger, you would have likely been met with one or two curious looks. But Conte's refined blueprint for success at Stamford Bridge and Moses' continued evolution means the Nigeria winger now looks poised to finally enjoy the first-team chance he has waited years for. In a role few saw coming.
Moses joined Chelsea in the wake of the club's Champions League triumph in 2012. Having been instrumental in Wigan's attempts to retain their Premier League status the previous season, he managed the step up impressively, making 43 appearances for the Blues under Roberto di Matteo and his brief successor Rafa Benitez that season.
But when Jose Mourinho returned to the club in the summer of 2013, there was a palpable feeling Moses' days as a first-team option were over. Loan spells at Liverpool, Stoke City and West Ham United followed, none of which were able to provide the platform for his career to take off again, hindered by a loss of form and injuries.
But following Chelsea's dismal failure last season, change was in the air. Every player was given a fresh start under Conte and the forgotten winger swiftly began taking his chances. First impressions are important and Moses made sure his was a good one, starring during the club's preseason tour of Austria.
When Conte decided to implement his favoured 3-5-2 formation in the wake of sobering defeats to Liverpool and Arsenal in September, it opened the door further for him. Deployed in a wing-back role on the right for the first time in his career; he provided a man of the match performance in the victory over Hull City.
Retaining that role against Leicester City at Stamford Bridge last Saturday, Moses again carried out his duties with self-assurance, capping another fine performance by scoring his side's third after a wonderful interchange with Nathaniel Chalobah.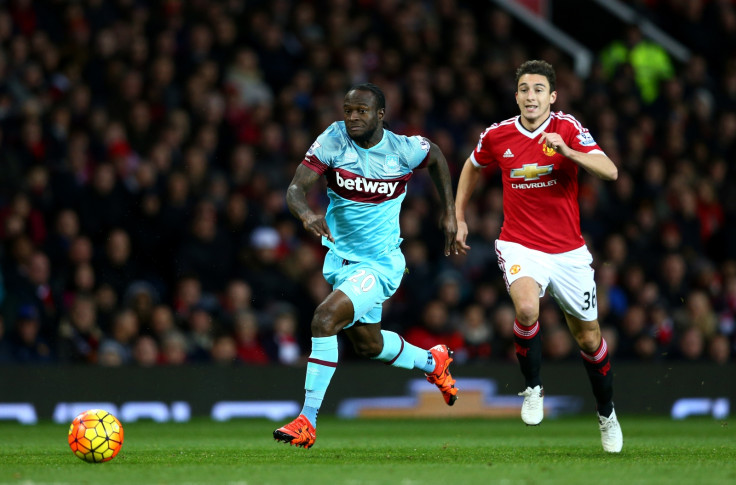 Tactically, Conte has now found harmony in his side in a way many predicted he would. In personnel, Moses is the telling surprise. The Italian has so often got the best out of players – see Emanuele Giaccherini during Italy's Euro 2016 campaign – and in dropping Cesc Fabregas for the less fancied Moses in order to carry out his new vision, he has again demonstrated reputations mean nothing to him.
Moses' story makes it so easy to root for him. His arrival in England came in tragic circumstances. In 2002, his mother Josephine and father Austin, both devout Christians, were murdered in their own home when religious riots erupted in Kaduna. Aged 11, he fled to England and settled with foster parents in south-east London.
Having joined local state school Stanley Technical High School (now the Harris Academy) in South Norwood, he started playing for local Tandridge League side Cosmos before he was spotted by Palace. In 2004, he began playing for the club's under-14 side. By the end of the year, he was featuring in the under-18 ranks.
Gary Issott, director of the Palace academy which is overflowing with success stories, was there when the extremely shy youngster arrived at the club and was quickly informed of a very special talent among the ranks. "As soon as you saw him, you knew. He was playing in centre-midfield back in those days and he was a standout player, he could run games at that level so we quickly accelerated him to the under-16s and again he was outperforming everyone," Issott told IBTimes UK. "By December he was in the 18s. He was such an outstanding talent he could consistently play well above his age group."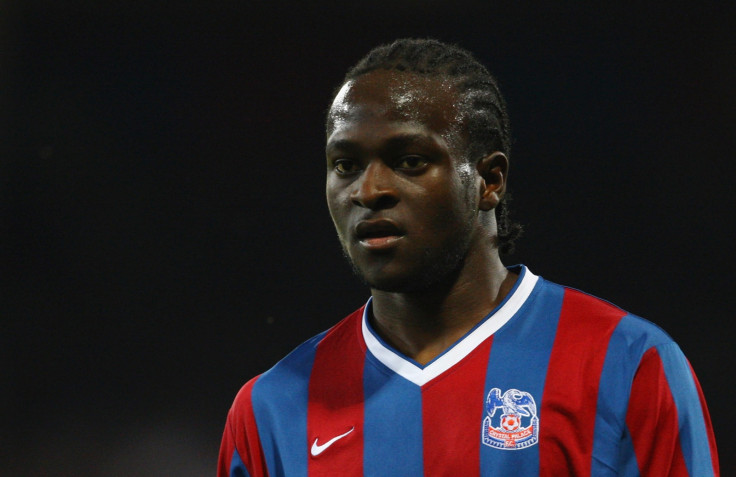 Having been picked up by Palace, the club's next step was to place Moses at the private Whitgift School based in South Croydon to continue his education. With plenty of emphasis based on sporting excellence, Whitgift's rich alumni includes England rugby union international Danny Cipriani, one-day and Twenty20 cricketer Jason Roy and former San Francisco 49ers defensive end Lawrence Okoye.
While in the Palace academy, Moses also turned out for Whitfgift's football teams, where he came under the guidance of former Chelsea defender Colin Pates. Pates, who spent almost a decade with the Blues in the 1980s before stints at Charlton Athletic and Arsenal, has been coaching the school's football teams for the last 20 years and saw the youngster score 10 on his debut. He remembers his former pupil's second game more vividly.
"We were kicking off and he was on the ball and I heard and saw what he was doing, he was asking the other lad to touch it onto him because he was going to shoot," former Chelsea captain Pates told IBTimes UK. "I had said to him, 'don't you dare'. At the time, we were focusing on keeping possession, the side was playing well but we kept giving the ball away so the last thing I wanted was for him to shoot from kick-off and give the ball the ball away. He was 14, we thought, he's not going a reach the goal.
"The lad touched the ball onto him, Victor shot and he scored. I didn't know what to do, to have a go or congratulate him. I knew this boy had some talent, it was incredible."
As he swiftly impressed at every level, Issott and his Palace staff began considering his best route to getting into the first-team. Even at that stage, the future Nigeria international was beginning to show the versatility we are seeing now. With opportunities emerging in wide positions in Neil Warnock's senior team, they began shaping Moses into the powerful winger that would become his natural position. "With other players, they can surprise you or come late but with Victor you knew straight away. Once we got him into the Under-18s that's when we looked to play him wide. We tried him as a no. 10 early on but we felt out wide it suited him better. All the characteristics he's got to his game – the ability to beat players one vs one – the change in position gave him more opportunity to do that."
In a move hastened by Palace's near-crippling financial problems at the time, Moses left the club to join Wigan Athletic in 2010. There, he enjoyed the consistent backing he had received in south-east London and continue to grow under Roberto Martinez. It didn't last when he moved to Chelsea where after one season he joined the club's marauding Loan Army, playing under Brendan Rodgers, Mark Hughes and Slaven Bilic over the next few seasons. But the experience of playing for five different managers in four years will have had some advantages, particularly in getting grips with new roles and responsibilities like he is now been given by Conte.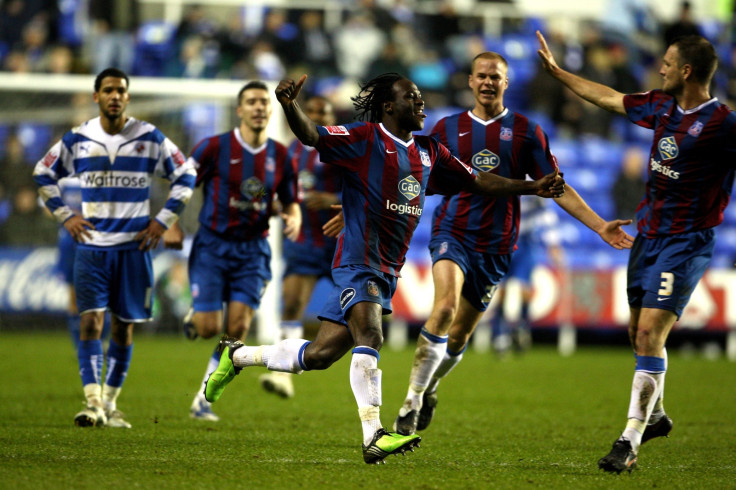 "I never envisaged playing him there [at wing-back]," Issott continued. "But obviously he's matured, having played under lots of good managers and played with good players in his journey so far. He's gained a lot of tactical nous playing under these established managers so I don't see why he couldn't do that [change his position] at this stage of his career.
"When you've been fortunate to have worked at a youth level, you follow all the players' careers, be they in the National Conference, League Two or the top end like Victor is. It's important he stays somewhere and becomes established. You just hope at this stage and that the manager believes in him enough and that he will help him win games and competitions and establish himself at one level."
Pates is also surprised where his former student has ended up playing. "He's been on his travels over the years and it's done him good. He's benefited in some way from every club he's gone to and he's now working a lot harder, Conte rates him highly.
"Obviously, where he's playing is working but if you had said to me 10-15 years ago he'd be a wing-back I would have have been unsure he would fit. But he is showing now it's a role that suits him really well."
With Manchester United coming to Stamford Bridge on Sunday (23 October), Moses' capabilities as a wing-back will be further scrutinised, particularly should he have Anthony Martial running at him. In Jose Mourinho, he will also come up against the man who deemed him not good enough for his Chelsea squad for three years running. With Conte's endorsement, he has reached a pivotal turning point in his career. It's now down to him to prove if this is a brief renaissance or the start of another a new chapter in his career.