Victoria Beckham famously turned her back on music to pursue a career in fashion. Now, despite her insistence that she would never sing publicly again, the artist formerly known as Posh Spice has revealed she is the latest star to join James Corden for a singalong for his Carpool Karaoke.
A former member of chart-topping girl group the Spice Girls, Beckham took to Instagram on Wednesday (29 March) to share a behind-the-scenes video from the shoot, initially describing it as a "secret project".
In the video, hairstylist Ken Paves tends to her tresses before she climbs into a Range Rover. Turning the camera to the driving seat she says: "Here's James!"
"So we are here about to film Carpool Karaoke," she says as she prepares to accompany The Late Late Show host as he makes his way to work.
The Spice Girls formed in 1994 and released their debut single, Wannabe, in 1996. It became a worldwide hit and marked the beginning of the band who went onto became one of the world's most popular British pop groups since the Beatles and one of the best-selling female group of all time, selling more than 80 million records.
Following the demise of the group, Victoria attempted to establish herself as a solo star. However, facing criticism for her limited vocal ability – not to mention her alleged reliance on autotune – her musical career floundered, and in 2008 she reinvented herself as a fashion designer. Today, the 42-year-old has a fashion empire and is a celebrated designer to the stars.
Although the Spice Girls reunited for a performance at the 2012 London Olympics, amid reports of rifts between the former bandmates, Victoria vowed never to perform with the group again.
Last year, Mel B, Emma Bunton and Geri Horner announced they had plans to regroup to mark the 25th anniversary of the Spice Girls, but both Victoria and Mel C declined to participate in the planned celebration.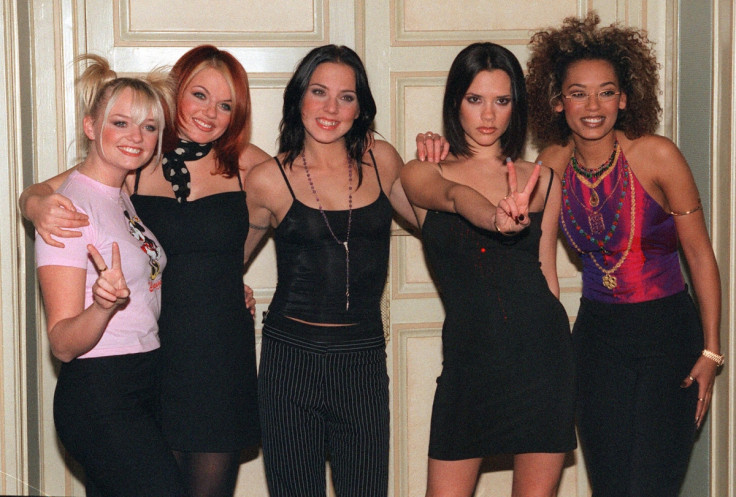 Commenting on her decision not to regroup with her former bandmates, Beckham said: "I still talk to all the other girls. We're still very close, but I think you need to know when it's time to actually say 'that was great, we achieved a lot' and everybody moves on. But I'll always be Posh."
Victoria becomes the latest star to join Corden in the passenger seat which has previously been occupied by Justin Bieber, Adele, Mariah Carey, Jennifer Lopez, Michelle Obama and Elton John.
And while fans may have given up hope of a Spice Girls reunion, the prospect of hearing the original Posh sing again predictably sent Twitter into meltdown.