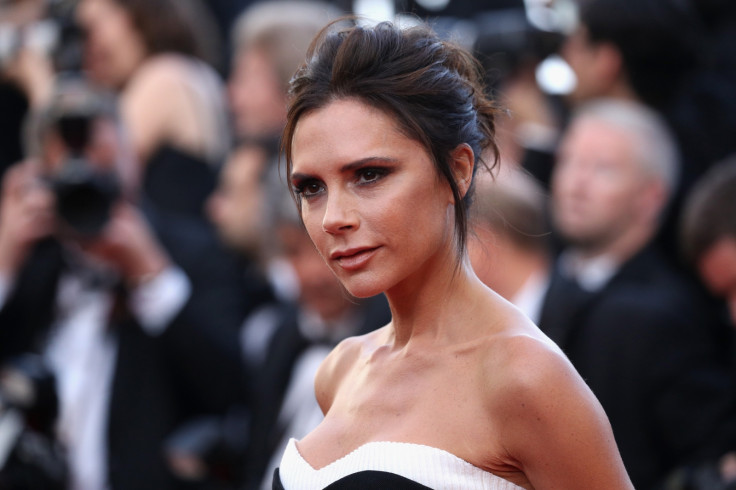 Victoria Beckham has been busy using her Instagram account to promote her line of makeup for Estee Lauder which hits stores on 1 September. In a bid to keep the conversation going regarding her cosmetics, the fashion designer treated fans to a rare photo of her posing in her underwear.
For the picture, Beckham looks dewy fresh as she is seen sitting with her hair wrapped in a towel as she applies foundation while wearing only a tiny black bra.
What got most people's attention though was the distinct change in her cleavage. The 43-year-old had infamously denied getting breast implants back in her Spice Girl days and credited her busty look to support tape. Since then she has come clean about getting the augmentations and in 2009 had them removed.
"I don't have them anymore," she told Allure magazine while she joked to Vogue that the "torpedo bazookas" were gone. Unlike in her pop star days, Beckham prefers to keep the attention on her classy style rather than her body and this latest bra photo is the first time in a while the wife of David Beckham has shown off so much skin.
Fans were thrilled though and complimented her on making the lingerie photo look classy. "You look amazing!!!!" one person commented while another added: "Stunning, love the eyebrows. Excited for the second collection, need that powder!"
When not posting images for the makeup line, the mother of four continues to showcase her signature style. On 30 August, Beckham was spotted making her way through Manhattan wearing a plain white tee and sky blue wide-legged trousers. She was joined by her 14-year-old son Romeo.